Wasim Akram "Humiliated" at Manchester Airport
Published 07/24/2019, 2:54 AM EDT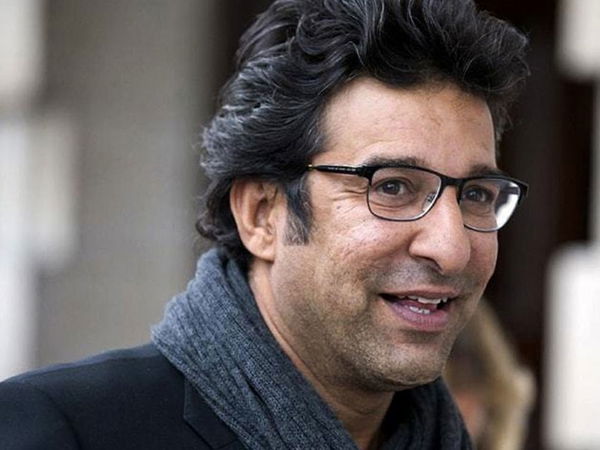 ---
---
Pakistan legend Wasim Akram expressed his disappointment over the way he was treated at Manchester airport. Wasim Akram, at the airport, was asked to take out the insulin from its travel cold case and was dumped into plastic bag. Akram felt he was humiliated when he was publicly asked to do so.
ADVERTISEMENT
Article continues below this ad
Akram took to twitter to express the embarrassment that he felt.
"Very disheartened at Manchester airport today, I travel around the world with my insulin but never have I been made to feel embarrassed. I felt very humiliated as I was rudely questioned & ordered publicly to take my insulin out of its travel cold-case & dumped into a plastic bag," a tweet from Akram's official Twitter handle read.
ADVERTISEMENT
Article continues below this ad
While he said that this was not the first time he was carrying insulin with him while travelling, Wasim Akram told that he need not be treated different from others. He said that the airport authorities must maintain some standard and handle people with care.
"I do not believe I should have been treated differently from anyone else. I just believe there should be a standard of care when dealing with all people. I understand there are proper safety precautions but that doesn't mean people should be humiliated whilst undergoing them," Akram further posted from his Twitter handle.
ADVERTISEMENT
Article continues below this ad
Wasim Akram played 104 Test matches for Pakistan and picked up 414 wickets. He also picked up 504 wickets in 356 One Day International matches making him the highest wicket taker in ODIs for Pakistan.
Wasim Akram, the king of reverse swing, along with Waqar Younis formed a formidable fast bowling partnership fo Pakistan for over a decade. Wasim Akram's bowling troubled the best batsmen in his generation. He was also highly influential in Pakistan's 1992 World Cup winning campaign and bowled a match winning spell in the finals again st England.
ADVERTISEMENT
Article continues below this ad