Wasim Akram Talks about the Importance of Picking Wickets in an Alluring Interview
Published 08/03/2019, 1:24 PM EDT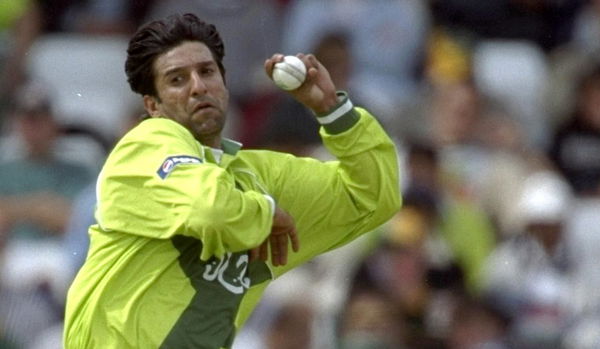 Wasim Akram, in an interview with ESPN Cricinfo, talked about the importance of one of the things that he never stopped doing in his career. Picking wickets.
ADVERTISEMENT
Article continues below this ad
He said that he didn't mind conceding runs while picking wickets and felt that is how a bowler must approach.
"It doesn't matter which era you play in. Wickets are the only way you can contain. Restricting the batsmen to six runs in the first over may look okay but in the next over they will hammer the other bowler. Giving ten runs and taking a wicket – I'll take that any day," he was quoted saying by ESPN Cricinfo.
ADVERTISEMENT
Article continues below this ad
The interview also saw Wasim Akram talking about the importance of field adjustments. He strongly felt that it was the bowler's job rather than the captain's.
ADVERTISEMENT
Article continues below this ad
"Nowadays bowlers tend to forget this. When I coach bowlers, I tell them, 'Before every delivery just have a quick glance around the ground and check where your fielders are.
"Is that where you want them to be? It's not the captain's job. It's the bowler's job. Because you're the one who is going to deliver the ball and you know where you are going to bowl. So that's how you decide where to have your fielders," he said.
Akram, who was the hero of the 1992 World Cup finals, also spoke about the importance of keeping eye on the batsman. He said, "As a bowler you need to keep an eye on what the batsman is trying to do till the last moment. Nowadays bowlers tend to forget that when they run in. Are the batsmen using the crease? Are they charging? Are they giving themselves room? That's how you change your length and bring in the variations."
ADVERTISEMENT
Article continues below this ad
Wasim Akram had a rather interesting what with ESPN Cricinfo, where the legendary left arm seamer was put in an imaginary situation.
He was asked to imagine bowling in a T20 match to current stars. He was put in a situation where he had bowled to David Warner and Chris Gayle in the opening spell, Virat Kohli and Jos Buttler in the middle, and Andre Russell & MS Dhoni in the death. Seems interesting, right. So were the answers from Akram.