"Wasn't Into It"- Dr Disrespect Disappointed With Halo: Infinite Flight Tests After Setting Massive Expectations
Published 08/10/2021, 8:44 AM EDT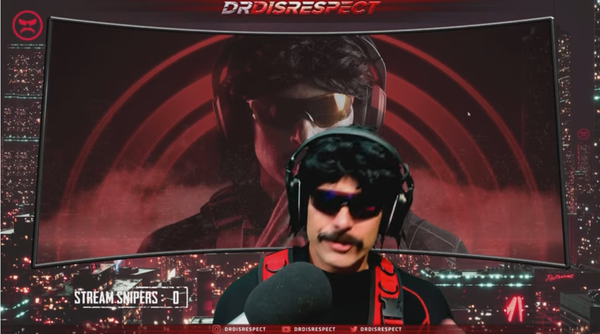 ---
---
Fans have waited a long time for a new Halo title, and their prayers were finally answered last year. The iconic Xbox franchise will return this Holidays with Halo: Infinite, which will be developed by 343 Industries. A lot of fans and streamers. including Dr Disrespect, have a lot of expectations from the game. Plus, they have also generated a substantial amount of hype for it as well.
ADVERTISEMENT
Article continues below this ad
For the past few months, the developers have revealed several information about the game, especially the multiplayer. Recently, some lucky players even received the opportunity of a lifetime to play the game as part of the Flight Tests. Fans have said positive things about the game's features so far. However, Dr Disrespect has some qualms about Halo: Infinite and the beta testing.
ADVERTISEMENT
Article continues below this ad
Dr Disrespect bothered by Halo: Infinite public Flight Test
Recently, Dr Disrespect talked about his expectations for Halo: Infinite with his Champions Club. He mentioned that he checked out the game while watching pro Halo players try it out during the Flight Tests. However, unlike most fans of the franchise, Doc didn't feel excited about the new title, especially during the Flight Tests. He later confirmed it by saying that nothing about the beta test stood out to him.
"I got to be honest. I don't know what to think. There was nothing that stood out to me."
He later explained why 343 Industries shouldn't have set a massive beta testing for players. Halo: Infinite will be the first game to arrive since the launch of Halo 5: Guardians in 2015. The game has a massive budget of around $500 million, which has caused such high expectations for fans and Dr Disrespect. Because of the budget and the long period of planning, Doc couldn't understand why the developers needed to test something with the public.
"$500 million budget, and you're telling me you still need to put out a tech test. I feel like this is something they could have done internally."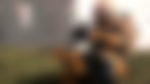 Doc wants to play Halo: Infinite to feel better about Halo: Infinite
ADVERTISEMENT
Article continues below this ad
After the lackluster Flight Tests, Dr Disrespect stated that he wasn't into Halo: Infinite at this point. The game is still a few months away from release, and the developers and Xbox have yet to reveal the title's proper release date. However, Doc noted that he has to play it to feel better about the new title, especially the rumored Battle Royale mode, which has excited him a lot.
"I've got to be honest, I wasn't into it, man. I don't know what else to say. I just got to play it at this point."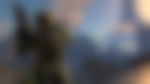 ADVERTISEMENT
Article continues below this ad
In the end, it seems like Dr Disrespect has some concerns about Halo: Infinite after watching the Flight Tests. However, many community members will agree that it's just a beta test, and not the entire game. Along with that, Doc has also set high expectations for the game, and it remains to be seen if the developers have created the product that will make him happy.
WATCH THIS STORY- Best Rage Moments of Ninja, Shroud, Tyler1, xQc, Dr Disrespect, and Nickmercs
Trending Stories