"Wasn't Satisfied" – DeMar DeRozan Explains Why He Re-Signed With San Antonio Spurs
Published 12/06/2020, 6:00 AM EST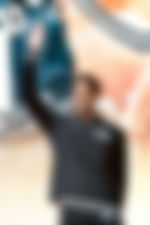 ---
---
DeMar DeRozan has had a difficult time since he left the Toronto Raptors to join the San Antonio Spurs. In exchange for him, the Raptors received Kawhi Leonard and Danny Green. The two players led the Raptors to their first NBA Championship. Whereas, DeRozan has not done much for the Spurs.
ADVERTISEMENT
Article continues below this ad
DeRozan entered the league in 2009, as the ninth overall pick in the draft. DeRozan joined the Raptors. Within five years, DeRozan became an All-Star in 2014. From 2016 to 2018, DeRozan was a consistent All-Star.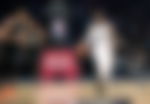 But in 2018, DeRozan demanded to be traded from the Raptors after a falling out with Raptors president Masai Ujiri. He joined the San Antonio Spurs through a trade.
ADVERTISEMENT
Article continues below this ad
Since joining the Spurs, DeRozan has averaged 21.6 points in his 145 games with the Spurs. This year, the Spurs missed the playoffs for the first time in such a long time. DeRozan has not been the superstar that the Spurs expected.
DeMar DeRozan talks re-signing with the Spurs
Here is DeMar on why he opted in to contract with Spurs…. #nba #gospursgo pic.twitter.com/MBbAAXtT18

— JeffGSpursZone (@JeffGSpursZone) December 5, 2020
ADVERTISEMENT
Article continues below this ad
Many believed that DeMar DeRozan would leave the Spurs this year by opting out of his contract. DeRozan has said before that he would love to go play for the Lakers, given that Los Angeles is his hometown. DeRozan could have left and signed with any team in free agency if he opted out.
However, DeRozan shocked the league and opted into his player option with the San Antonio Spurs. DeRozan spoke to the press about why he chose to re-sign with the Spurs. For DeRozan, he believes had more left to accomplish with San Antonio Spurs.
He said, "I wasn't satisfied with the way we ended the season. It's always easy to kind of cop-out and plan a different situation that heightens your chances to be more successful. But for me, I always never run from a challenge. I feel like there was so much still left on the table for us to do. Especially with the way we played in the bubble. Coming out… however, that whole thing worked out for us, being able to play for a spot in the playoffs."
ADVERTISEMENT
Article continues below this ad
It will be interesting to see if DeRozan can lead the Spurs back to the playoffs after their disappointing season. The Spurs have been spoiled for success and are not used to missing the playoff.