WATCH: A Confused Mahaveer Raghunathan Forgets How to Turn a Car While Reversing
Published 01/06/2020, 12:07 PM EST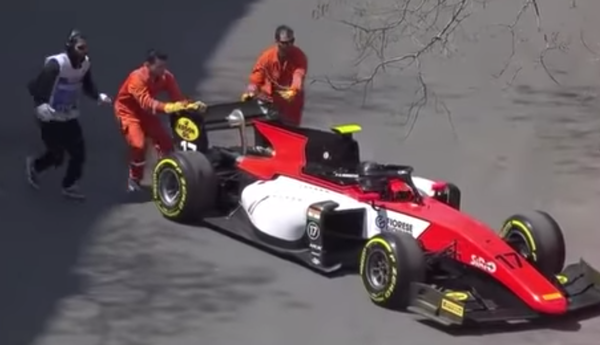 ---
---
Many have given the likes of Yuji Ide, Taki Inoue and other drivers, grief for being the worst racing drivers. However a new contender has had them both beaten handily, and his name is Mahaveer Raghunathan. The 21-year old is currently racing in Formula 2, but is inarguably deemed as the worst racing driver in the history of F2.
ADVERTISEMENT
Article continues below this ad
The only positive thing that has happened to him all season, was at the Italian Grand Pix at Monza, where he scored one solitary point. The rest of his shenanigans are enough to fill an encyclopaedia, and watching him 'race' makes it hard to fathom why he was granted a racing license.
ADVERTISEMENT
Article continues below this ad
His antics were so laughable that the FIA had to close a loophole that allowed him to compete in the season's last two races in Abu Dhabi. As it turned out, he collected enough penalty points to be banned for a second time in a single calendar year.
ADVERTISEMENT
Article continues below this ad
According to the regulations, a driver faces an instant race ban when he or she collects 12 penalty points on their licence. The race ban will be served at the following round and the accumulated points are erased after the end of the season. However, the FIA used their discretion to allow Mahaveer Raghunathan to compete, despite serving a ban earlier in the season.
ADVERTISEMENT
Article continues below this ad
One nightmare weekend was when he collected nine penalty points at the French Grand Prix. This was after infringements under all 3 Virtual Safety Car procedures in the Feature Race.
During another race weekend in Azerbaijan, he had one of the biggest brain fades when he effectively forgot how his steering wheel  worked. After performing an Austin Powers, with help from some marshals, things got even more embarrassing for him as his engineer was forced into one of his most awkward situations, explaining the 'complicated' procedure of turning an F2 steering wheel.