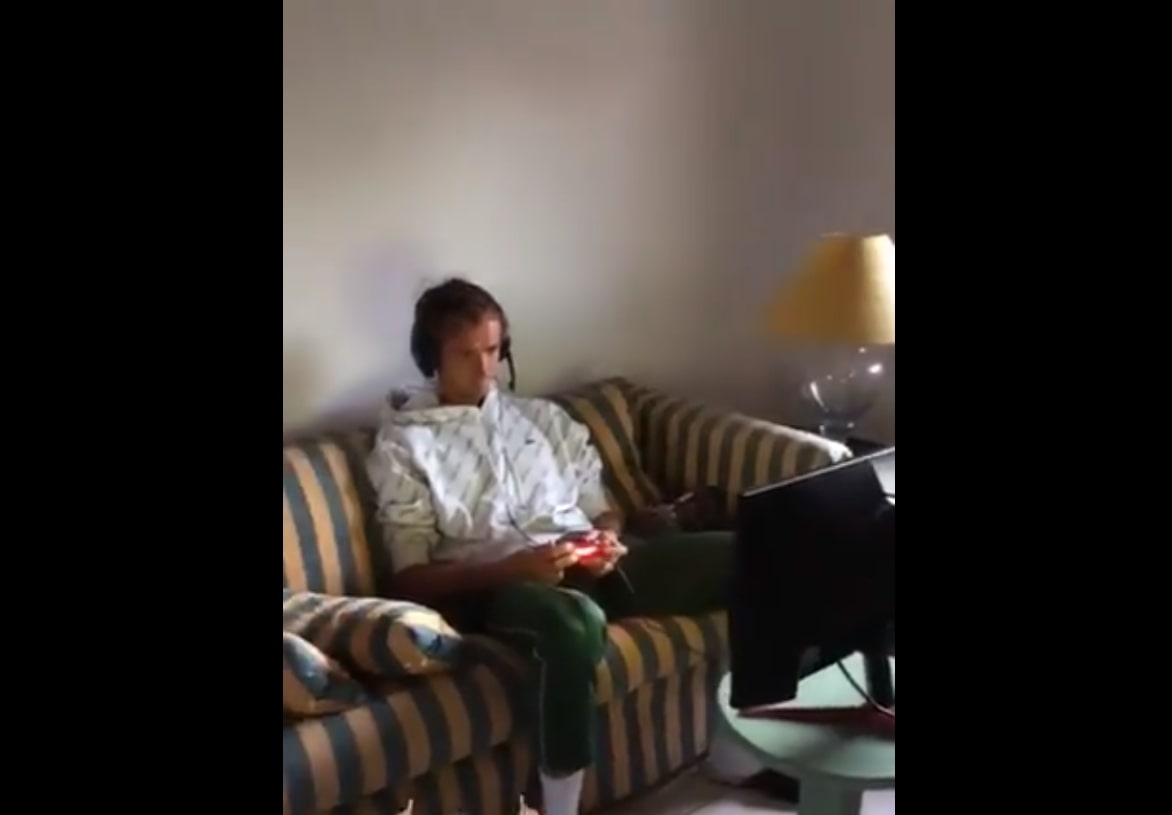 We are all finding different ways of keeping ourselves entertained in these times of social distancing. It's still easy for most of us to find ways to pass the time, while others are simply glad to get time off their daily routines. Tennis players have it hardest in my opinion. They usually have a packed schedule for eleven months in a year, but suddenly, they are left without any tennis to play. Daniil Medvedev is still playing sports, but of a different kind.
Daniil Medvedev plays FIFA
With no tennis to occupy their time, tennis players are taking to different methods. Daniil Medvedev is taking complete advantage of his time off to play some soccer. No, he isn't really playing soccer, just the popular video game FIFA 20.
Check out the young Russian tennis star at his home.
— Daniil Medvedev (@DaniilMedwed) March 25, 2020
Daniil is just like the rest of us!
It looks like he got the game just a couple of days back, announcing it on his feed.
— Daniil Medvedev (@DaniilMedwed) March 25, 2020
The only suggestion I would give Daniil Medvedev is to sit a bit farther away from the screen. Or else he might not follow the ball all too well once the tennis season resumes.
Medvedev was even caught fuming at the lack of tennis matches recently.
Medvedev streaming Fifa

*angrily curses sky at lack of tennis games*https://t.co/4uPx66bbMh https://t.co/iIynrvGIpq

— Matthew Willis (@MattRacquet) March 25, 2020
The World No. 5 had a fantastic season in 2019, winning two Masters 1000 titles and making the USA Open final. Alas, the Russian did not start this season with the same flair. You can expect him to come back stronger than he was at the start of the year.
As things stand, the clay-swing of the season is canceled while the hard-court events near the end of the year are safe for now. Daniil will be delighted with that given how incredible he was during the same period last year.
All that is still some ways off though, and until then if Daniil keeps at it he will be quite the FIFA player.