WATCH: A Powerful Dunk From Zion Williamson Leaves the Backboard Tilted at the NBA Rising Star Game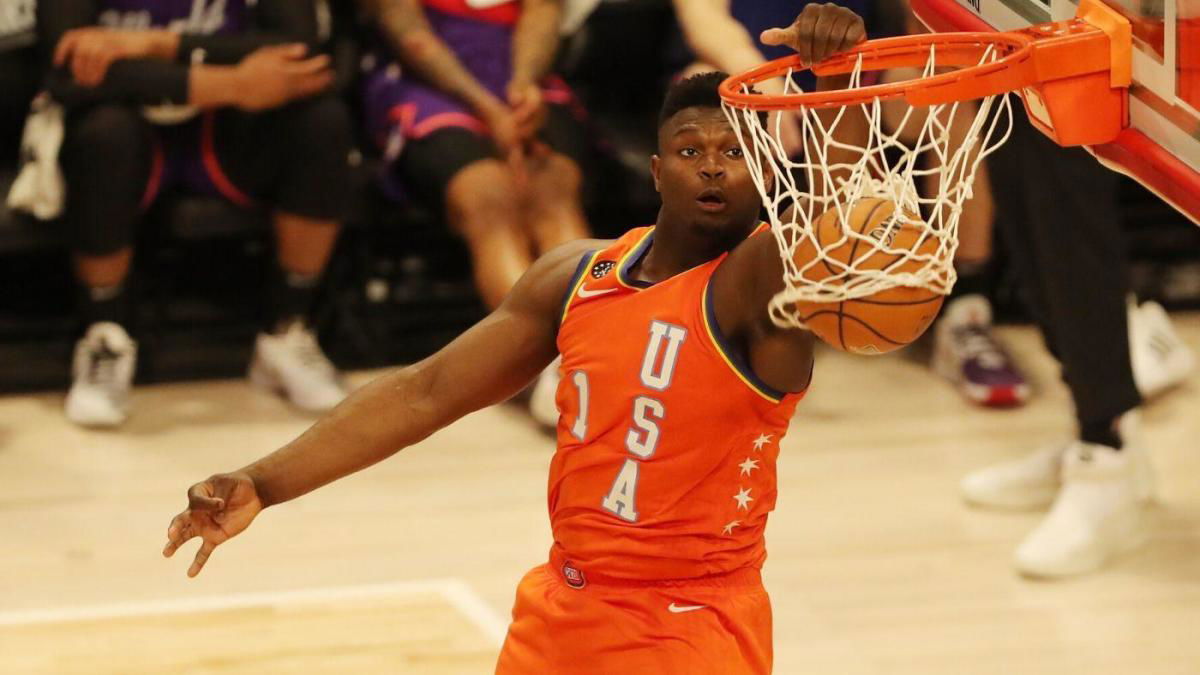 A two-hand jam from Zion Williamson tilted the backboard at the United Center on Friday. 19-year old Williamson is known for his strength and the incident showcased it.
Williamson was playing in the NBA Rising Stars for Team USA against Team World. He caught a lob pass from Trae Young and went for the dunk that caused the rim to bend.
Zion Williamson left an entire backboard tilting to the left during the NBA Rising Stars All-Star game. https://t.co/KHPwgn9Ghe

— Twitter Moments Canada (@CanadaMoments) February 15, 2020
Q: Did Zion Williamson dunk so hard he tilted the rim/backboard?

A: Well, a few arena staffers had to fix it at halftime… pic.twitter.com/EvltHJ6fjs

— Henry Bushnell (@HenryBushnell) February 15, 2020
After the game, Williamson said that he came to know about the rim only when his teammates started talking at halftime.
"We went into the halftime and my teammates started telling me about it," he said. "I don't know which dunk it was on, but I don't think it was me. It was crazy, honestly. I keep thinking never in a million years would I have thought we'd have been in this game or been in the situation we're in."
Zion Williamson on the slam dunk contest
After the game, Williamson talked about his intentions for the Slam Dunk contest. He said that he will participate in the contest of his team stays on top.
"If we're the best team in the league, I'll do it for sure," Williamson said as per Ben Golliver of Washington Post. "But if not, I'll think about it." 
Williamson took the exhibition game on Friday as a stage to impress the fans with his abilities. He tried a few fancy dunks and shots during the game. If he continues to put in such fancy shots, it won't be long before he starts bringing applause from people in a Slam Dunk Contest.
If only these Zion dunk attempts went in 😦 pic.twitter.com/JecdYK5hPX

— NBA on TNT (@NBAonTNT) February 15, 2020
Get notified about breaking news and watch highlights on the go; join the Arena on NBA Hoops