Watch: A Sneak Peek Into Life Of Ellie In The Last Of Us Part 2
Published 06/04/2020, 4:48 PM EDT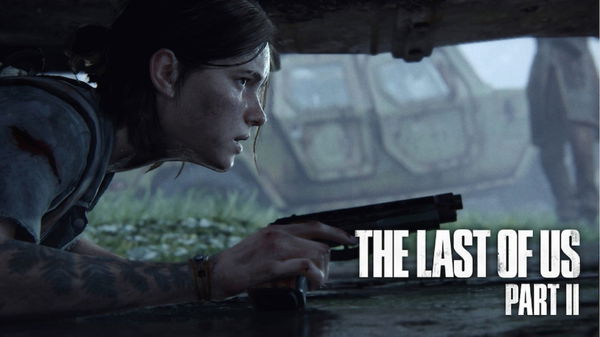 ---
---
The Last Of Us Part 2 gave us a glimpse of their world full of terrors. From the video, we can gather that this is not going to be anything like the previous game. The idea is to play with the concept of safety. Every step one takes in the game is going to affect their survival.
ADVERTISEMENT
Article continues below this ad
The video released by PlayStation Europe, on Youtube, tells us everything about this. First, one has to understand that this game is going to have a lot of surprises. The developers had to give the plot one last twist before they decided to finish it. So expect your journey to have an unforeseen ending.
"There is something lethal around every corner. Once you venture out of your home, you are in danger."
ADVERTISEMENT
Article continues below this ad
The survival game literally keeps us on edge every time we leave the comfort zone. This is going to be extremely intriguing to see how it pans out.
The Last Of Us Part 2 – into the unknown
It's clear from the video that Ellie is not safe anywhere. Every step she takes is a step closer to danger. While this keeps the excitement alive, it also lets the player get creative. There are more than a few ways to tackle any given situation, and this game will definitely test that.
ADVERTISEMENT
Article continues below this ad
Kurt Margenau said, "I would say that the world in every sense of the word is bigger." The gameplay, as well as the level-designing, takes care of the player's choice. Every choice Ellie takes has a different outcome.
Read more – Cheaters To Remain Banned From Valorant
What is this world going to represent
ADVERTISEMENT
Article continues below this ad
"We wanted to make it feel, like a very close-knit kind of community that's focused on family." Clearly, the idea here is to show stability after civilization has erupted into chaos. This part of Ellie's journey will motivate her to go out there in danger every time. The town named Jackson runs on hydroelectricity, which is pretty outdated, but it is what it is.
The idea of the entire game is encapsulated in every small aspect of this world. Developers put a lot of effort behind creating a plausible world that will hold true, to its core, the entire context of the game. The Last Of Us Part 2 will have two flip sides – outside the town and inside the town. These two worlds represent chaos and stability. The town itself represents what is at stake if they lose this fight. "A life of peace and comfort," as described by the developers.
Trending Stories