WATCH: Aaron Rodgers Shows Jordan Love How To Make The Perfect Throw
Published 08/29/2020, 7:32 AM EDT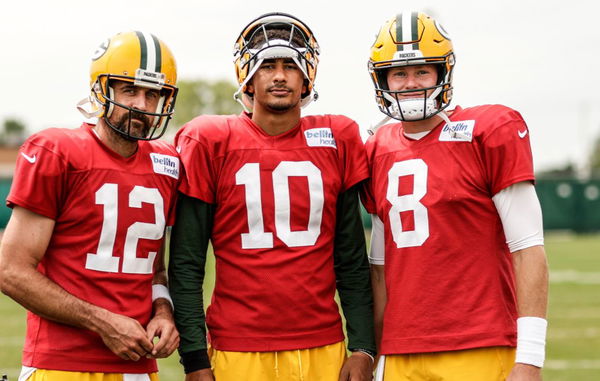 ---
---
Another year goes by with Green Bay Packers' Aaron Rodgers getting the bulk of trade talk during the 2020 offseason. At this point in his career, the two-time NFL MVP must have gotten used to the constant criticism directed towards him on a regular basis. The acquisition of Jordan Love in the first round of this year's NFL draft did nothing to ease Aaron's troubles in Wisconsin.
ADVERTISEMENT
Article continues below this ad
Prior to the start of preseason, there were rumors that Jordan Love's arrival at Lambeau Field could mean the 'beginning of the end' for Aaron Rodgers. Rodgers will be turning 37 in December this year. Reports further added that the Packers are preparing for life after Rodgers under new head coach Matt LaFleur. However, that is far from the case.
The Super Bowl winner has proved his superiority on the field after training videos from the Packers facilities were made public earlier this month. Rodgers seems to have taken Love under his wing as he grooms him for the future. But how far behind Rodgers is Love? Will he ever be worthy enough to step in and fill A-Rod's shoes?
ADVERTISEMENT
Article continues below this ad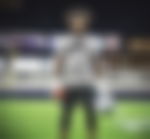 These videos prove just how good Aaron Rodgers is in comparison to Jordan Love
Aaron Rodgers features in these throwing drills clips. The former Super Bowl MVP executes both throws with impeccable accuracy and power. In fact, he leaves no room for error while successfully landing the ball in the net. Head coach Matt LaFleur is a lucky man because he gets to rely upon A-Rod week-in and week-out. But how did the new boy perform in this same throwing drill?
ADVERTISEMENT
Article continues below this ad
This was Jordan Love during the same drill. Well, it's safe to assume that Love is far from a finished product.
ADVERTISEMENT
Article continues below this ad
Yes, yikes! yikes indeed. It's no secret that Love still has some time to be considered a suitable replacement for veteran Aaron Rodgers. At 21, Jordan has enough time to learn while staying under the wing of A-Rod in Wisconsin. Rodgers still has two to three years (at least) at the top. Love will be keen to absorb all the knowledge Rodgers has to offer. He can be the robin to Rodgers' Batman. When the time is right, the onus will be on Love to step in and fill the shoes of an NFL legend.