Watch: All of Loba's Abilities Revealed in Apex Legends
Published 05/11/2020, 5:08 PM EDT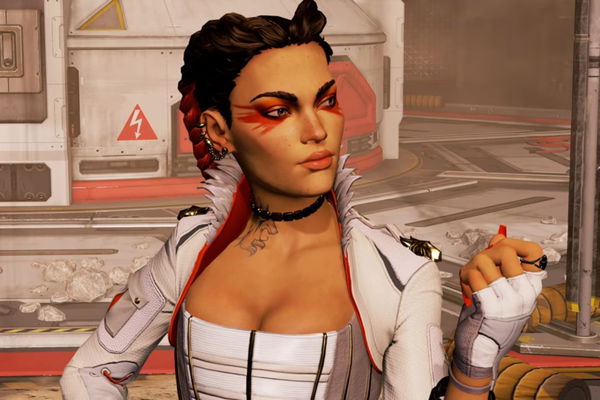 The wait for much-anticipated Apex Legends Season 5 will end tomorrow as the game goes live on May 12. In the build-up to the most hyped chapter of the fan-favorite battle royale, Respawn incorporated some initial in-game teasers. They followed it up with a short reveal trailer for Loba, a full launch trailer, and then a gameplay trailer with the new legend.
ADVERTISEMENT
Article continues below this ad
Now, just a day before Season 5, dubbed Fortune's Favor, hits the live servers, Respawn has dropped a character trailer for Apex's newest legend, Loba, revealing all her abilities. Fans have received the trailer well and are excited to jump in with the new legend.
Apex Legends reveals what Loba can do
ADVERTISEMENT
Article continues below this ad
Respawn Entertainment just uploaded its latest character trailer across its social media handles on Twitter, Youtube, and Facebook. "Meet the best thief in the Outlands-Loba" reads the caption for the video on Apex Legends' Twitter account, followed by a brief mention of her ultimate, passive, and tactical abilities. Here's taking a deep dive into Loba's strengths.
Meet the best thief in the Outlands—Loba. Her keen eye for valuables allows her to see top-tier loot through walls. Dangerous situations are no issue with her Jump Drive bracelet. And the best gear is yours for the taking with Black Market Boutique.

🐺 : https://t.co/iQF4ogSVH2 pic.twitter.com/926FLBXKiw

— Apex Legends (@PlayApex) May 11, 2020
Loba's passive and tactical abilities
Loba's passive ability is the Eye For Quality. It allows the most infamous thief in the Outlands to spot nearby epic and legendary loot through walls. Thus, she can quickly secure weapon attachments and the best armor for herself and her teammates.
ADVERTISEMENT
Article continues below this ad
Then comes Loba's tactical ability, known as Burglar's Best Friend. She can teleport to elusive places or escape trouble in an instant by throwing her Jump Drive bracelet. This passive ability might not be the ideal in the beginning of the game. Instead, it's perfect for sneaking up on enemies and catch them by surprise, or to reach some well-hidden loot.
Loba's black market
Loba's ultimate ability is called Black Market Boutique. Placing her sophisticated Black Market staff allows her to scan the nearby area. All the loot in the vicinity immediately pull towards her. Regardless of the rarity of the loot, it all gathers up into an inventory system. Thus, the team can cycle through the sweet loot and pick their pleasure quickly. Moreover, due to this ability, Loba and her teammates can loot an entire area while concealed, without leaving any obvious signs. However, each friendly or enemy legend can only pick a maximum of two items.
ADVERTISEMENT
Article continues below this ad
Apart from Loba, Apex Legends Season 5: Fortune's Favor will brand a new battle pass and a thrilling game mode. It has a PvE mode featuring a season quest.
Which one of Loba's abilities do you like the most, and which location will you jump to with her first? Let us know in the comments! I am definitely looking forward to utilizing the Black Market Boutique, while I'm still thinking about the second.