WATCH- Benoit Paire Throws a Bottle After Getting Pissed at Chair Umpire
Published 09/15/2020, 11:22 AM EDT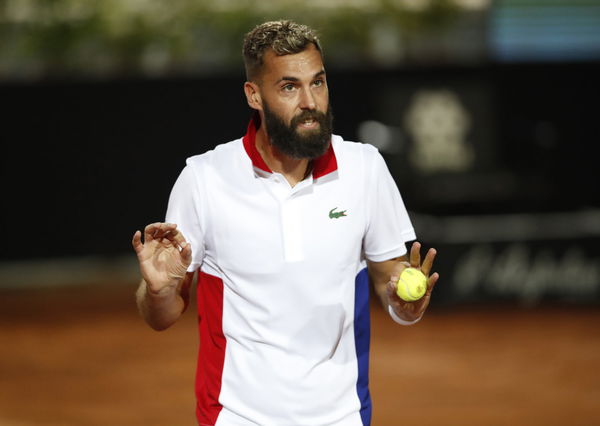 ---
---
Benoit Paire returned to action after he had tested positive for coronavirus during the Cincinnati Masters in late August. He played in the first round of the Italian Open 2020 yesterday but succumbed to a disappointing 6-2, 6-1 loss to Jannick Sinner.
ADVERTISEMENT
Article continues below this ad
It was a frustrating match for Paire who came into the tournament with barely any practice. The Frenchmen had to quarantine himself for 15 days since he had tested positive for the virus.
ADVERTISEMENT
Article continues below this ad
The match was full of controversial moments, which is hardly a surprise when Benoit plays. Paire had regular quarrels with the chair umpire, and this resulted in him receiving a warning for verbal abuse. Paire threw odd tantrums throughout the match as well. And, he had issues with the medical timeout.
Furthermore, Paire threw a bottle on to the court before going to serve and asked the ball kid to pick it up. The chair umpire, however, asked Paire to do so himself. Reacting to that, Paire smacked the bottle in anger with his racket.
Benoit Paire on his performance in the 1st round of the Italian Open
Reacting to his match, Paire was happy with his performance and indicated that it was more of a practice match for him. 
ADVERTISEMENT
Article continues below this ad
"I hadn't played for ten days. For me it was a practice match, he said. I was like, 'try to play an hour'. I played an hour. and four minutes. I'm pretty happy. It's good for the rest, I'm getting ready. In Cincinnati, I stopped at 6-1 1-0, so it's pretty positive. I gave what I was able to relativize this defeat rather well. Fortunately, I have double, I'm very happy to be here," Paire said in his post-match press conference. (Quotes have been translated from French using Google Translate)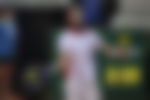 The officials may fine the Frenchman for his on-court behavior as well as for a lack of effort in the match. Benoit kept smacking the ball into the net in the last game and didn't even bother to play a shot on match point. 
ADVERTISEMENT
Article continues below this ad
Paire has always had an odd temper on court. And yesterday, he gave everyone a good example of it. Paire will now play at the Hamburg open as he prepares for the upcoming French Open 2020.