Watch: Big Bang Theory Star Gives a Tour of Her Animal Crossing Island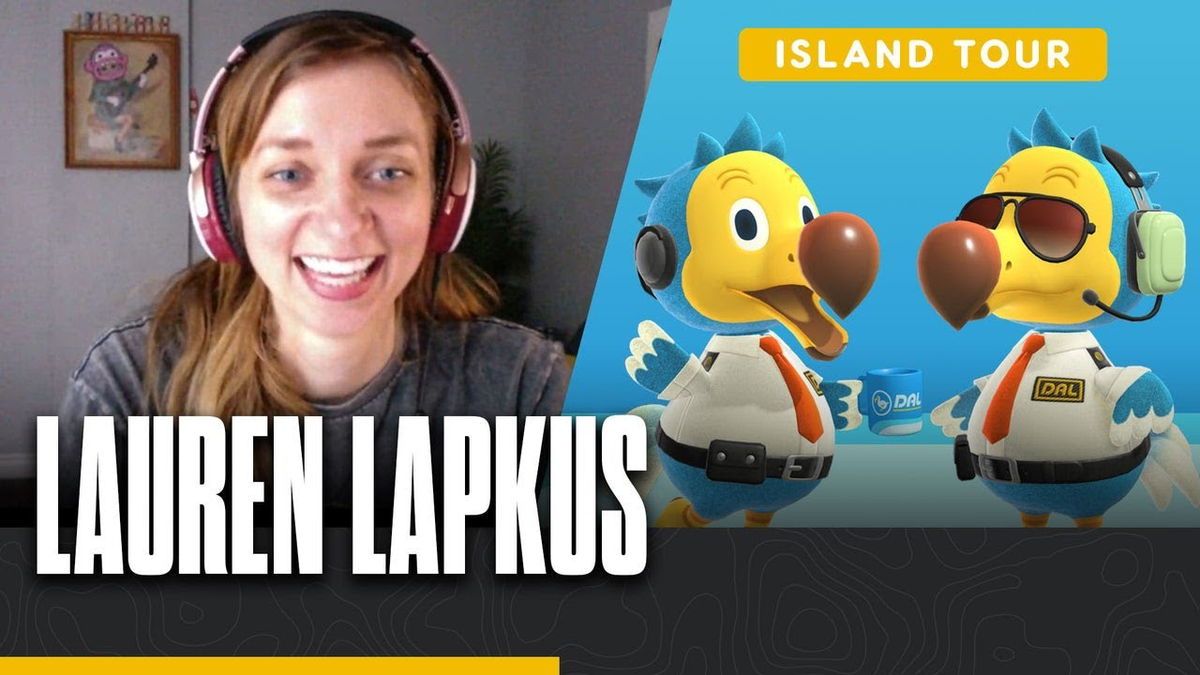 While the world from a pandemic, games such as Animal Crossing: New Horizons have calmed people a bit. Much like the rest of the populace, celebrities too were on their own islands having a bit of fun. IGN recently got a video call with Lauren Lapkus for a tour of her island from the game. As it turns out, even celebrities aren't above the charm of Animal Crossing!
Since its launch, Animal Crossing: New Horizons has become the best-selling variant in the series with a fan following running in the millions, and Lauren is one amongst them.
Lauren Lapkus gives a tour of her Animal Crossing town
Lauren Lapkus, known for her roles in iconic series such as The Big Bang Theory and Orange Is the New Black, has a rather straightforward process of going about the game. The tour gave a glimpse at her work on her Animal Crossing island, house, and more.
Her house looks more like a log cabin than anything else, but this was something she did intentionally. There isn't much in the living room aside from a rocking chair. She even joked that you could just sit there and stare into the abyss to pass your time.
Lauren admitted that it was disappointing that players couldn't pick up objects and interact with them. In this regard, she isn't alone. Hopefully, Nintendo will one day enable this with an update.
For reasons unknown, Lauren has a Mona Lisa painting in her bathroom. She said that paintings cost a lot in the game, and she doesn't always have enough bells to buy them. What's even more peculiar, is that she has kitty litter in the house – but no kitty!
She showed everyone her gym next. While this is probably one of the classiest ones, Lauren claimed that she was working on adding more to it.
Lauren shares her Animal Crossing town with her husband Mike, and he deserves credit for a lot of the work. For those who didn't know, he is the Rat King of the island!
Celebrities enjoying the game just like us
Lauren also mentioned that doesn't quite know how to make hybrid plants. If this is something you struggle with as well, read on to know the tricks of this craft! To create hybrid flowers, you need to plant flowers in a cross pattern on the island. This opens up space for the flowers to cross-pollinate and breed. Soon after, you will see beautiful hybrid flowers in bloom.
Towards the end of the tour, the couple clicked a picture with the Statue of Liberty that was near the beach.
This game is clearly soothing with no winners or losers. At the end of the day, it helps you to lay back and relax with your close ones as you enjoy enjoy the simple pleasures of (a virtual) life!