Watch Call Of Duty Warzone Wednesday By Keemstar Where Ninja And DrDisrespect Teamed Up
Published 04/23/2020, 2:53 PM EDT
Call Of Duty Warzone has risen to the peak of its prominence since its release on March 10th. The game has changed the entire BR dynamics by adding a bit of COD nostalgia to it. Although most people have an issue about how it is becoming a hacker's paradise. Infinity Ward is trying its best to keep them off, with over 70k bans worldwide.
ADVERTISEMENT
Article continues below this ad
Daniel "Keemstar" Keem is back with his weekly competitions. Just like Minecraft Mondays and Friday, this time it was Warzone Wednesday. DrDisrespect and Ninja teamed up together. The other teams were Symfuhny and DougisRaw. Vikkstar123 and Itz_WarsZ, TypicalGamer, and TeePee. NICKMERCS and Swagg, Crowder and Speros, Diegosaurs, and HusKerrs. NoahJ456 and Merk, and finally, Tommey & Bobby Poff – the winners. These duo's made it to the top ten list.
Week 5 Of Call Of Duty Warzone Wednesday
ADVERTISEMENT
Article continues below this ad
Warzone Wednesday, the format is a little different as two duos form a team. Now the calculation is done based on total eliminations in a conventional Warzone match. The highest killing duo goes forward while the others get a second chance at redemption.
The viewership has already crossed 100k on Twitch, and it has become one of the most popular events. The prize pool included $20k, which was pretty decent. DrDisrespect said before the match, "Ninja is one of the most competitive players out there. If he is going to call out and lead the charge today, then lead the charge baby.".
ADVERTISEMENT
Article continues below this ad
All our favorite streamers teamed up together to grab that prize pool. Sixteen teams squared off against each other, and it bloomed into a classic Call Of Duty survival fest.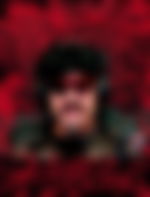 The Final Matchup 
ADVERTISEMENT
Article continues below this ad
While the filtration process removed most of these big names, few warriors were left to contest the final round. Tommey and Bobby Poff, whop were considered as underdogs, rose to the occasion. They got their thing going from the early rounds, which was one of the issues with all the other squads. Early momentum is key to these competitive matchups.
It boiled down to these two duos – NoahJ456 and Merk, Tommey and Bobby Poff. While the latter sealed the deal with an impressive show of skill grabbing the 20k prize pool.