WATCH: Chicago Bulls Fan Builds Insane Minecraft Themed Stadium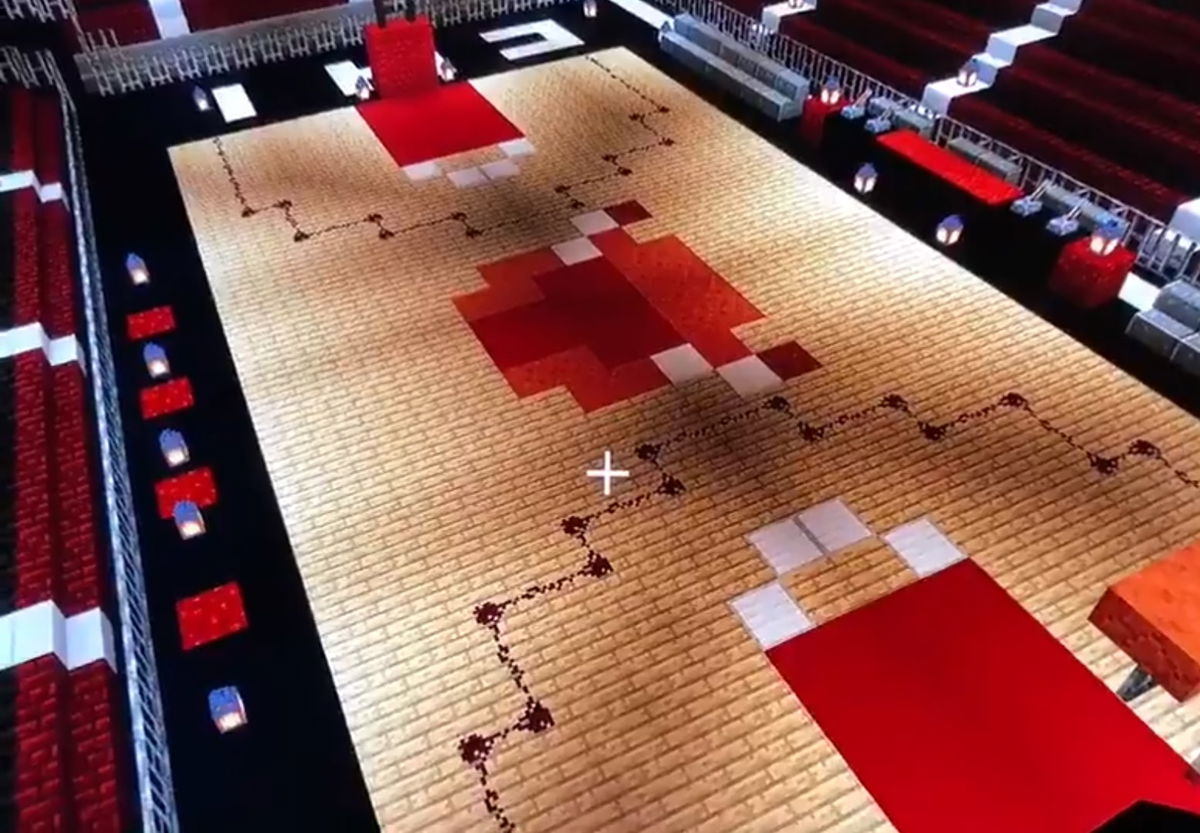 Minecraft has been the torch-bearer of the gaming industry when it comes to creativity ever since it came out in 2009. More than a decade later, the Minecraft community continues to amaze us ever so often. Be it the creativity, the enormity or even the sheer dedication to the task, its brilliant stuff. One user has built something that has to be one of the most beautiful structures I have seen in recent times.
Minecraft is more than just a video game, it is an outlet for the whacky ideas inside us. Every so often, it lets you combine what you love In real life with the game and build something you can be proud of.
Personally, I revere those who can build such fabulous structures because I am far from capable of it. For instance, being a huge fan of the Lord of the Rings, I was awe-struck to see some of the structures from LotR in Minecraft.
The works of Gondor.

Screenshots by @JurrePlayz pic.twitter.com/Tp4yMkYswe

— ArdaCraft (@ArdaCraft_) March 17, 2020
Also Read- Minecraft Monday With Keemstar and Mr.Beast Might Resume Soon
United Center is now in Minecraft too
And there is a lot more where this came from too. Middle-Earth is a huge place after all.
One Twitter user named The Bully Pulpit, a huge Chicago Bulls fan(shocker!), just created something that will make your jaw drop. A Minecraft rendition of the home of the basketball team- the United Center.
For all those who are missing the beloved stadium due to the pandemic, dive in and enjoy!
The attention to detail the user has put it in is commendable. The beauty of the structure is undeniable. So much so that even the official Twitter handle of the Chicago Bulls could not resist retweeting it.
— Chicago Bulls (@chicagobulls) April 12, 2020
If there were ever any doubts regarding his love for the Bulls, there won't b any after this. This guy is nothing short of a genius.
Honestly, Minecraft has a surplus of such brilliant users. You may not be a basketball fan, but there is always something for everyone in Minecraft. Look around and you'll find someone has built something you love. If not, you can always be the first one to do it.