WATCH: Coco Gauff and Marketa Vondrousova Land Up Having Nasty Exchanges at WTA Dubai 2021
Published 03/09/2021, 5:53 AM EST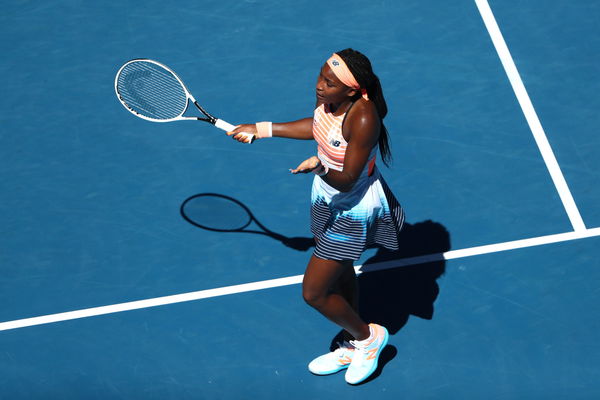 ---
---
Controversy and drama erupted during the second round match between Coco Gauff and Marketa Vondrousova in the WTA Dubai Tennis Championships 2021. Both players had heated exchanges as Gauff ultimately got a tough victory. In a grueling three sets, Gauff had various issues with Vondrousova's conduct.
ADVERTISEMENT
Article continues below this ad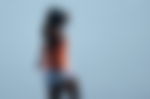 Drama erupted when Vondrousova was getting her ball toss wrong, and Gauff called for a fault as she alleged that her opponent used her racquet during the toss. This irked the Czech player, and she said to Gauff that she does the same thing and smiled at the American.
ADVERTISEMENT
Article continues below this ad
Gauff lost two service returns, and Vondrousova subsequently had a huge roar. As Gauff went to her seat during the changeover, Vondrousova gestured to her and both had a confrontation during the changeover.
The atmosphere on the court was frosty. Subsequently, after a few points as Vondrousova dropped a ball close to the net, Gauff ran and hit a powerful backhand winner towards Vondrousova's body. The Czech player had nothing to say to that but simply stared at Gauff and shook her head.
No apologizes between Coco Gauff and Marketa Vondrousova
In the final set, towards the business end of the clash, both players were evidently fired up. At 2-1, Coco saved her service, having gone down 15-40, courtesy of a net cord winner, for which Gauff apologized. But later, at 3-2 with Coco serving, Vondrousova hit a net cord winner and didn't apologize. Gauff's serve was subsequently broken, and the third set was leveled at 3-3.
In the end, Gauff took the final set, 6-4 to seal the match. Yet both of them had a hostile racquet tap and no other pleasantries were exchanged.
ADVERTISEMENT
Article continues below this ad
Gauff had lost the first set 6-3 but the teenager came back to hand Vondrousova bagel in the second set. The third set was fierce, with both players getting on each other's nerves. Yet unlike her recent matches, Gauff looked comfortable in closing out the match to advance into the third round.
ADVERTISEMENT
Article continues below this ad