Watch: Conor McGregor Bloodies Cowboy With Devastating Shoulder Shrugs
Published 01/19/2020, 1:31 AM EST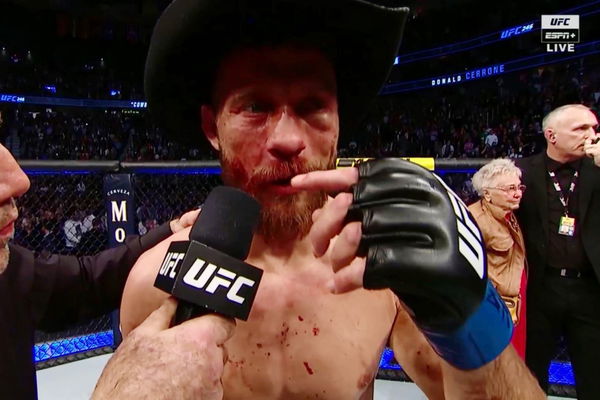 Joe Rogan said it right when he mentioned to Conor McGregor in the post-fight octagon interview, that it was the cleanest and most precise first round for Conor McGregor. McGregor looked incredible, and so did Donald Cerrone when they walked inside the octagon. However, Conor McGregor showed why he was the better fighter. He picked up a victory in 40 seconds via TKO. In an absolute show-stealer at UFC 246, Conor McGregor made a return like the champion he is always known as.
Conor McGregor looked incredible. He started with his lethal left hand in the first few seconds of the first round. When Cerrone ducked the left jab, Conor proceeded with what looked like a flying knee. It wasn't as precise as Masvidal knocking out Ben Askren, but it did the job.
Also: UFC 246: Bizarre Tap Out as Aleksei Oleinik Submits Maurice Greene
ADVERTISEMENT
Article continues below this ad
After connecting with his thigh, Cerrone immediately realized the impact and went for a clinch. However, Conor countered the clinch by attacking his face, particularly his nose through his shoulders. Cerrone mentioned in the post-fight interview that it was unlike any move he has previously encountered. He also mentioned how he didn't see the attack coming, and was completely taken by surprise with that move. The same was the case with the MMA world, who witnessed a unique way to break people's nose.
McGregor uses shoulder to break Donald Cerrone's nose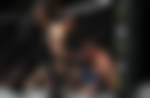 Conor McGregor was a Mozart at UFC 246, and he scripted his victory in the main event tonight. He revealed in the post-fight interview, referring to the shoulder attacks, that it was something he was working on. Needless to say, McGregor has proved that he has many weapons in his arsenal. He used his shoulders to break Cerrone's nose and followed it up with kicks and punches for the victory.
McGregor proved everybody wrong as he knocked down Donald Cerrone at 170. He not only proved his strength at the welterweight division but also knocked out Cerrone with a head kick.
ADVERTISEMENT
Article continues below this ad
What's next for Conor McGregor?
ADVERTISEMENT
Article continues below this ad
Conor will look to keep his weight and take another fight at 170, before going down to fight Khabib Nurmagomedov for the title. Tony Ferguson and Khabib Nurmagomedov will face each other in April. However, Conor has repeatedly shown interest in fighting any of the opponents if the lightweight title match falls apart due to any reason.
Despite, whatever the circumstances may be, Conor's next fight cannot be against Khabib, considering The Eagle wouldn't come down to defend his title in such a short period if he is successful against Ferguson at UFC 246. McGregor called out everybody in the division and looked confident in facing any fighter going forward. However, everything is possible down the line from here for Conor.