WATCH: Cristiano Ronaldo almost Scores the Winner for Juventus against Atletico Madrid
Published 09/19/2019, 7:12 AM EDT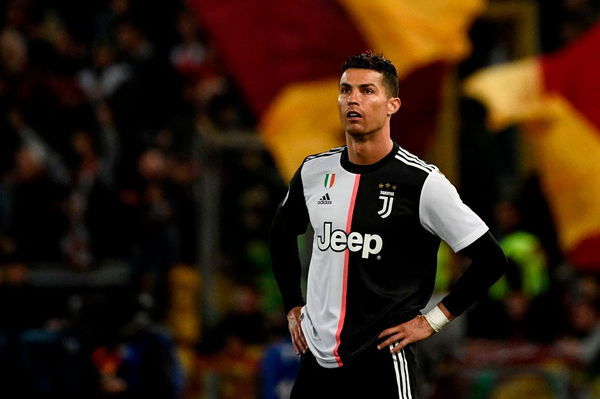 Hector Herera came in as a substitute to salvage the match for Atletico Madrid against Juventus on Wednesday with a late header past Szczesny. However late it was, it might not quite have decided the match, as a few minute later, in the injury time, Cristiano Ronaldo created an opportunity for Juventus, which could have won the game for them.
ADVERTISEMENT
Article continues below this ad
Dribbling past players in the nervy final minutes, Ronaldo cut inside from the left in the box and managed to put in a shot past Jan Oblak, but the shot also went just wide of the post. The effort came in the fourth minute of the five-minute injury time, which if scored could have given Juventus three points away from home, shattering Atletico Madrid.
Video of Ronaldo's opportunity:
ADVERTISEMENT
Article continues below this ad
But it was not to be, and Hector Herera's header remained the final goal in the match and the scoreline remained 2-2. Herera ensured that his team managed an incredible comback after being 2-0 down.
"This team is renowned for suffering and fighting until the end. This result tastes better than most draws, of course we wanted to win but a draw is good given how tough Juventus are,"  Herrera, who joined Atletico from Porto said after the match.
"A draw isn't bad at all given the team we were up against and we were better than them in many moments of the game. I'm so happy to have made my debut and to help the team."
Their manager Diego Simione was also impressed by the new signing. "It's clear we understood that this was his moment and he's taken advantage of it in the best way," Simeone was quoted as saying of Herrera by ESPN.
"Aside from the goal, he showed personality, showed he's a man. When Hector controlled the ball there was tranquility, peace in his game … Hopefully he manages to show continuity in his work because we obviously need everyone and internal competition is very good for us," he further said.
Before Herera's goal off a Kieren Trippier corner, Stefan Savic had scored the goal for Atletico Madrid, which had also come from a set-piece. Juventus defender Leonardo Bonucci, who is known to be good from set pieces wasn't particularly impressed with the manner in which his team dropped points.
"It's a real shame to concede two goals from set plays. We had a great performance, but we've got to be more focused, because this has happened too many times now," Bonucci said.
ADVERTISEMENT
Article continues below this ad
"Everyone has to be more concentrated. A side like ours cannot keep conceding this many goals from set plays," Bonucci continued.

Juventus manager Maurizio Sarri was left with mixed feelings after the match, who felt satisfied with a point in the opening Champions League fixture, but was disappointed in the way his team threw it away.
ADVERTISEMENT
Article continues below this ad
"I feel good about the character we showed, the performance we gave and the two goals, but I feel a sense of anger because we had the game under control and we let it slip," he said.
Juventus next go up against Bayer Leverkusen while Atletico Madrid face group leaders Lokomotiv Moscow.