WATCH: Darren Cahill Prepares Simona Halep for Australian Open 2021 from 8884 Miles Away
Published 12/14/2020, 8:21 AM EST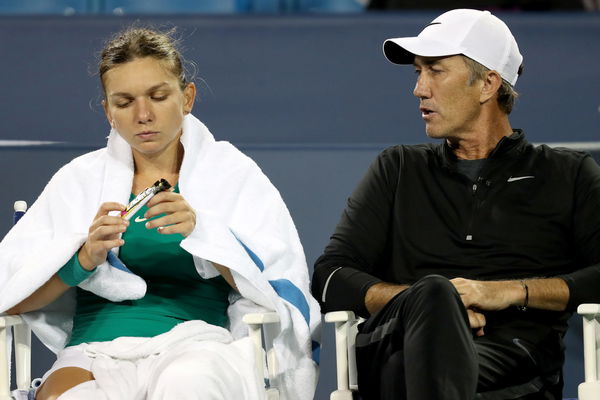 ---
---
The pandemic has made players and coaches think out of the box to train together virtually. Former World No.1 Simona Halep is currently preparing for the 2021 season and is training in Europe. But she doesn't have her coach Darren Cahill with her.
ADVERTISEMENT
Article continues below this ad
Cahill is back home in Australia. And being over 8000 miles away from Halep, he is coaching her virtually. Cahill tweeted a funny video of Halep practicing. He is virtually coaching her on his laptop.
"I might 14,298km away but it ain't stopping Simo showing displeasure at missing a return."
ADVERTISEMENT
Article continues below this ad
Simona Halep and Darren Cahill come together for a second term in 2020
Cahill has some huge names on his coaching resume. He has coached former World No.1s and Grand Slam champions, Andre Agassi and Lleyton Hewitt. He first coached Simona Halep in 2017 and 2018 and guided the Romanian to the number one ranking in WTA and her first Grand Slam title at French Open 2018.
Then Cahill took a year off in 2019 and then returned to coaching Halep in 2020. Recently, Halep praised Cahill and revealed why she hired him back.
Why did Halep re-hire Cahill?
"I chose Darren because I really like his teaching skills. The way he talks, the fact that he got me. He understood my nerves, my personality. And, he tried to kind of change me but in my own style. To make me realize what's not good within me."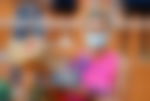 Further, Halep revealed the changes Cahill has brought in with his personality.
"His jokes relax me a lot. I didn't use to joke. After he joined the team, his jokes, his Instagram photos and all helped me open up."
ADVERTISEMENT
Article continues below this ad
Halep held a 23-3 record in 2020. This was coupled with three title victories and a World No.2 finish in the WTA rankings. She couldn't win a Grand Slam in 2020, and that was a disappointment. Going into the 2020 French Open, Halep was on a fiery streak. But in the fourth round, eventual winner Iga Swiatek thrashed her in under 70 minutes.
ADVERTISEMENT
Article continues below this ad
She ended her season after the French Open. Her preparations for 2021 have started, and going into the new year, the Romanian seeks more Grand Slam victories and the World No.1 ranking.