WATCH: Deadly Premonition 2 Trailer- Sequel Promises to Be Even More Bizarre
Published 04/28/2020, 1:12 PM EDT

---
---
Remember the surreal murder-mystery adventure game Deadly Premonition from 2013? Well, Rising Star and Toybox are bringing us a sequel to the cult hit on Nintendo Switch soon. 'Deadly Premonition 2: A Blessing in Disguise' will release on July 10, 2020, and players will once again take up the role of eccentric FBI agent, Francis York Morgan. You can get the game digitally from the Nintendo eShop at $49.99 on release.
ADVERTISEMENT
Article continues below this ad
A Most Polarizing Game
Deadly Premonition 2013 was one weird and freakish game. The open-world survivor horror game was certainly not for everyone; it's not surprising the reviews on that game were largely polarizing. Firstly, the graphics were noticeably outdated on the game, but that is understandable for a low-budget game. However, the unkempt graphics played a part in making the game eerie, which added to the horror experience. 
ADVERTISEMENT
Article continues below this ad
While many panned the game, it wasn't truly a bad game at all. Where it lacked heavily in certain parts (game mechanics, camera), other aspects made up for it. You want a survival horror game to creep you out, to make you feel uncomfortable to create an atmosphere of paranoia, and Deadly Premonition did exactly that.
It had even left the door ajar for a possible sequel, and now, about 7 years later, we're getting one.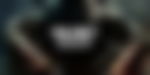 Deadly Premonition 2- Things About to Get Weirder
ADVERTISEMENT
Article continues below this ad
Hidetaka "Swery" Suehiro, the director of the first game, has once again taken the helm. As you'd expect, the sequel will be full of similarly mind-boggling elements. Just take a look at the teaser trailer and you quickly feel the creeps rushing back from the first series.

This time around, though, the peculiarity of the game is set to go even further. A Blessing in Disguise will serve as both a prequel and sequel, where players will delve into murders from agent York's memories. That doesn't sound all too weird, I know, but there's more.
Apart from the whole murder investigation, horror survival, and creepy characters, the game will also feature…skateboarding!
ADVERTISEMENT
Article continues below this ad
You can also improve your skateboarding speed and skills by upgrading your boards. 
Now tell me that is not the perfect sequel to Deadly Premonition.
Trending Stories