WATCH: Debris From Lance Stroll's Crash Hits Alex Albon During Mugello F1 Race
Published 09/15/2020, 4:32 AM EDT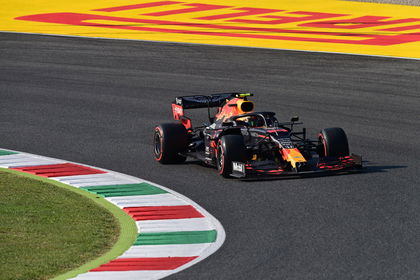 ---
---
Lance Stroll suffered a massive crash during the race while going around Turn-9, also known as the Arrabiata 2. And Alex Albon, who was at an arms distance behind Stroll, took a hit from the debris that came out of Stroll's car. He later said that he was fine to his race engineer, but was shook following the incident.
ADVERTISEMENT
Article continues below this ad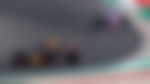 It was not an easy race for Alex Albon as he had to fight hard to get his first podium at the Tuscan Grand Prix. There was a three-way fight between Lance Stroll, Daniel Ricciardo, and Alex Albon through most part of the race.
ADVERTISEMENT
Article continues below this ad
Stroll was leading the three after the second standing start. But Ricciardo managed to undercut on Stroll to find his way up to P3.
During lap 42, Stroll suffered a suspected puncture. He was just a passenger as his car pummeled into the tire barrier, shattering the bodywork. Albon, who was just a second behind Stroll, witnessed the entire crash. He even took hits from the carbon fiber debris that came off of Stroll's car.
Albon grunted in pain on the team radio after the hit. He said, "I got hit on my hands." But later he cleared that "he was fine" after his race engineer asked him if he was okay.
The Stewards red-flagged the race as the marshals had to repair the tire barrier. After the final restart, Albon made an impressive move on Ricciardo to bring his car home in P3 for the first time.
ADVERTISEMENT
Article continues below this ad
Alex Albon relieved to get his first podium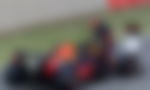 It took a little longer than what was expected to find the young Anglo-Thai driver on the podium. But better late than never!
ADVERTISEMENT
Article continues below this ad
During the on-track interview, David Coulthard asked Albon if he was relieved to be on the podium. "Yeah, it was good. Obviously, a while to get here. But no, I'm really happy. I'm really happy," said Albon. " I can't breathe. It feels nice to be here."