WATCH: Disguised Toast, Pokimane, Lilypichu and Others Trash Talk During the OfflineTV Charity Valorant Tournament
Published 04/22/2021, 12:12 PM EDT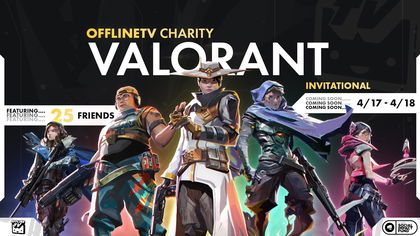 ---
---
Recently, streaming supergroup OfflineTV held their first ever Valorant Charity Invitational. Teams included many popular creators like Disguised Toast, Pokimane, Valkyrae, Michael Reeves and many more. With such an enormous amount of star-power, fans expected to see a lot of trash-talking and insults, and they didn't disappoint.
ADVERTISEMENT
Article continues below this ad
,
ADVERTISEMENT
Article continues below this ad
Disguised Toast, Pokimane and other OfflineTV dole out hilarious insults
Starting off, it's the dream couple of Lilypichu and Michael Reeves. Fans expected to see some tensions flaring between the pairing when they faced each other. Both of them believed that it would be 'difficult' for them to deal with their relationship following the match. Lily even teased about Michael thinking about using Omen. But he came back with a response saying that his team was a group of Japanese Bumblebees to that of Lily's Asian Murder Hornets and they will easily crush them.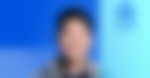 The trash talk for Michael continued as he faced his friend, Disguised Toast. The viewers thought that they would come up with good insults, but they just started praising each other for no apparent reason. It was truly a very cute moment between the two stars. Lily then faced Pokimane, but instead of roasting her, she accidentally insulted her own team when she forgot about her teammates. Poki also gave a very passive-aggressive shade, which sounded cute and threatening at the same time.
"I love you, but I am going to shoot you in the head."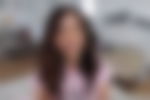 Scarra shows the dos and don'ts of trash-talking
During the pre-game interview between Scarra and Toast, both players called out each other's plans. They insulted each other by talking about how their strategies are not good enough to win. Similarly, they also trash insulted each other's skill at the game. Toast even called him a 'sweat' after it was revealed that they had knife round strategies. He also said that his team had friendship and team spirit, which was lacking in the other teams.
ADVERTISEMENT
Article continues below this ad
"We have friendship and team spirit, and my huge IQ, so I expect us to dominate Scarra's team easily."
Finally, Pokimane returned, this time to face Scarra. Instead of roasting each other, Scarra revealed that he found her team to be intimidating. But he believed that his team could beat them. Pokimane was happy to know that her team successfully intimidated someone, so instead of piling on more trash-talk, she was happy to hear praises from him.
It was hilarious to see some interesting trash-talking that involved a lot of jokes and poking fun at each other. While the King of Among Us Disguised Toast won the tournament, every one of them won the hearts of fans around the world.
ADVERTISEMENT
Article continues below this ad