Tennis is one of the first sports in the world to take a step towards restarting operations as we learn to live with the Coronavirus. At the center of things is Austrian number one Dominic Thiem.
Not only is he participating in a local tournament in Austria right now, but he's also playing a key role in organizing an invitation tennis tournament involving international players in July. The event will be called "Thiem's Seven".
Notably, French tennis ace Gael Monfils has also confirmed his participation. Amidst all this, Thiem also had an interview with ORF sport. During the course of the interview, the Austrian had to answer some tricky questions.
Know More – Dominic Thiem And Gael Monfils Set To Highlight A Tennis Event Amidst Coronavirus Pandemic
What questions did Dominic Thiem answer? 
Dominic Thiem played the old game of choices. There were a series of two options before him, and he had to choose one from each pair.
While there were some silly ones like choosing between pizza and pasta, there were also some intriguing choices. Interestingly, he also had the choice to go for neither of the options. However, when asked to choose between Roger Federer and Rafael Nadal, he actually picked one name.
That's usually an answer which most tennis players would dodge. However, Thiem was quick to respond with the name of Rafael Nadal. If we analyze the head to head records of Thiem against both these players, we might get closer to our answer.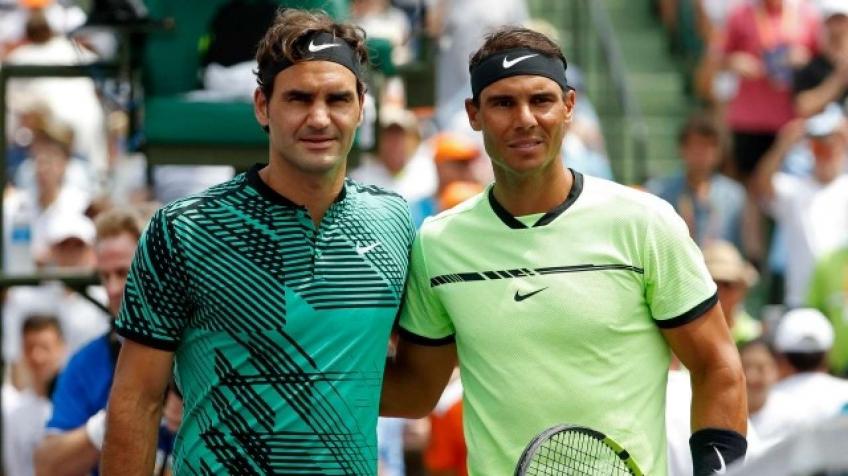 Know More – "Thiem Cannot Correct This Imbalance" – Dominic Thiem Clarifies Stand On Player Relief Fund
While he leads Federer 5-2, he trails 9-5 against Rafael Nadal. Interestingly, he is also seen as Rafa's successor on the clay courts. This was not the only interesting question answered by Thiem.
He was asked to name the better player out of Nick Kyrgios and Stefanos Tsitsipas. His answer was accompanied by a laugh named Tsitsipas. It surely seems like Thiem is not a fan of the free-flowing nature of Nick Kyrgios.