WATCH: Dominick Cruz Shows His Simplicity and Dedication in New Training Video
Published 05/21/2020, 8:45 AM EDT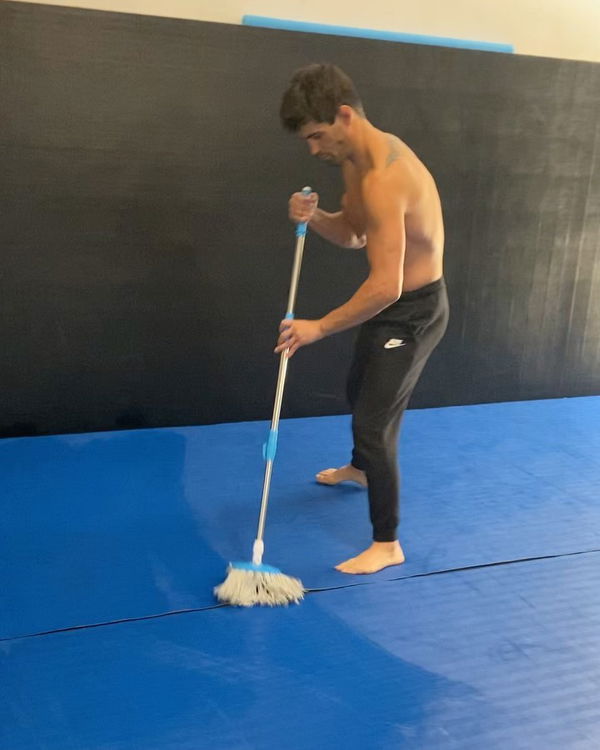 ---
---
Dominick Cruz stepped back into the UFC Octagon at UFC 249 to face Henry Cejudo for the Bantamweight title. However, his much-awaited comeback did not go as expected.
ADVERTISEMENT
Article continues below this ad
In the later minutes of the second round, Cejudo caught Cruz with a huge knee. He proceeded into a ground-and-pound. A struggling Cruz let all the shots go unanswered. Yet, he constantly tried to gain an advantageous position. But referee Keith Peterson thought it was better to call the fight to a stop. Cejudo went on to win via TKO.
However, it seems like Cruz is not done just yet. He is apparently training harder to bounce back and rule the Bantamweight Division yet again.
ADVERTISEMENT
Article continues below this ad
Judo coach shared a video on Instagram, wherein "The Dominator" is part of the "professional sanitizing crew"!
"Keeping the [Flo Factory] clean [,] thanks to my professional sanitizing crew!!!"
It looks like Cruz is ready to get back on track as soon as possible.
Dominick Cruz is still unhappy with UFC Referee
Even though Cruz accepted his defeat and headed on to leave the Octagon, he made it clear as soon as the fight came to a stop that in his belief, Keith's decision was wrong.
He felt that he had just started to counter Cejudo's ground-and-pound when Keith gave the signal to stop the fight. And Cruz did not just stop there.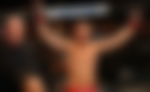 ADVERTISEMENT
Article continues below this ad
He took digs at Keith on social media and press conferences. He even accused Keith of smelling alcohol and cigarettes during the fight. And he said that that is probably the reason for such a hasty decision.
Cruz's former rival, Urijah Faber, too, believes that it is justified for Cruz to feel that way. He said,
"At the end of the day, especially in world championship fights when you're dealing with guys that are future Hall of Famers and multiple-time world champions, we want to remove all doubt. We want to know like I had no more chance so I feel for him [Cruz] on that."
ADVERTISEMENT
Article continues below this ad
What are your views on the referee's decision?