WATCH: Dr Disrespect Gives a Rendition of His Song for His Teammate
Published 02/22/2021, 2:30 PM EST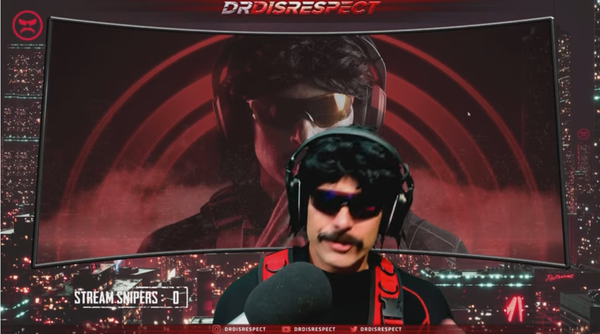 ---
---
Dr Disrespect can show his skills on any game that he plays. He has one of the best streams on Twitch with great humor, banter, and equally good gameplay that only a few can match. But during his recent stream, he showed his knack for making anyone blush with singing skills that can put any other streamer to shame.
ADVERTISEMENT
Article continues below this ad
ADVERTISEMENT
Article continues below this ad
Dr Disrespect's teammate's hilarious flirting
During a round of Valorant, an unsuspecting teammate asked Doc, who was playing as Brimstone, if he was using a voice modifier. The question arose after the player suspected that he might have been playing with the real Doc all along. He responds with a hilarious quip saying that because of his voice people mistake him for Dr Disrespect.
"I don't, I sound like the Doc though, huh, everyone keeps telling me that."
On further chatting between the two of them, the random player who played as the Breach decided to flirt with Doc, much to the amusement of everyone. The player compliments him by saying that he has a beautiful voice which leads to Doc blushing heavily. He further sends more flattering remarks to him by saying that he could take him to paradise with his voice. Dr Disrespect sings his song live on stream
ADVERTISEMENT
Article continues below this ad
After receiving a lot of love from his random teammate, the Doc decides to repay him back by giving him a whole lot of love. The streamer sang a few lines of his popular song, Give 'em the love, sending fans into a tizzy. He released the song in 2019 with EDM artist J+1 and the band, Halifax. The song was one of the major highlights of the year for the 38-year-old.
After getting serenaded, the teammate couldn't stop showing his happiness and revealed that the love he received was too much and he can't handle it because he is getting too excited. Moments like these on streams are few of the reasons Dr Disrespect receives so much love from his fanbase.
ADVERTISEMENT
Article continues below this ad