WATCH: Dr Disrespect Rants During Call of Duty Warzone Tournament About Dead Silence and Stream Snipers
Published 03/21/2021, 2:27 PM EDT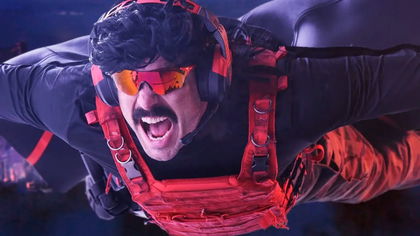 ---
---
Dr Disrespect has always had a love-hate relationship with Call of Duty Warzone. Although he loves the Battle Royale game and enjoys playing it with other streamer friends such as Courage, he also hates the various problems the game has. In a recent tournament, he ranted about them after he had to face these issues multiple times, causing him to lose.
ADVERTISEMENT
Article continues below this ad
ADVERTISEMENT
Article continues below this ad
Dr. Disrespect rages about players using Dead Silence on Warzone
Dr Disrespect recently took part in the $5000 Fanduel Warzone Challenge. The event had solo Warzone games, which Doc vehemently hates because of its various issues.
One of the biggest issues he has with the mode is players gaining an unfair advantage by using Dead Silence. It is a field upgrade that muffles player footsteps, which allows them to creep up on their enemies for a surprise attack.
In the first 2 games of the stream, Doc got attacked by players with Dead Silence. On both occasions, the enemy silently pushed to his position because of the upgrade. This was seen in the second game when he died after a player pushed to his position, and he didn't even realize.
"2 Dead Silences, 2 Dead silences. Didn't hear him push the door, you know like, I would have lined that shot up if I could have heard him, but he had Dead Silence."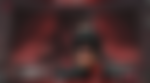 Doc faces multiple stream snipers on Warzone
The situation worsened for him as he was constantly getting mobbed no matter where he landed in every match. This made him realize that many of the players who were attacking him included stream snipers. These players ruin the experience for other streamers, especially during a tournament when the stakes are high.
ADVERTISEMENT
Article continues below this ad
At the start of game 4, Doc also talked about how the number of stream snipers increased for him after the tournament started. He hates them a lot, and it's clear to see why.
"I mean, there's a dramatic difference once the tournament started, everyone jumped online, you know, wanted to get involved. Be a little parasite that wants to disrupt because they got nothing else going on with them."
Warzone has a lot of issues that they have to fix with solos. Doc has vowed that he wouldn't play it often because of Dead Silence. But stream snipers might cause him to quit the game entirely, which could be an immense blow for the Warzone. So, hopefully, the developers could fix these issues soon or they risk losing a star streamer like Dr Disrespect.
ADVERTISEMENT
Article continues below this ad