WATCH: Dune Stars Timothée Chalamet and Zendaya Reveal Their Contrasting Gaming History to Nate Hill
Published 10/23/2021, 10:00 AM EDT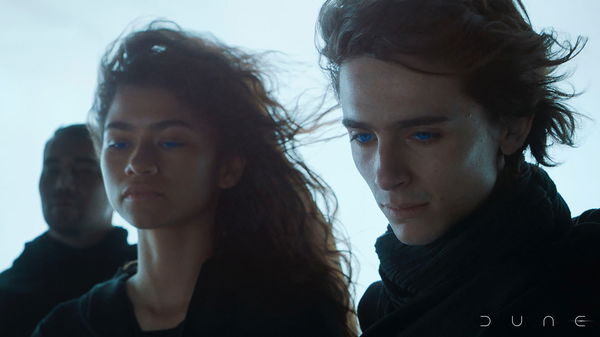 ---
---
Following months of waiting, the biggest blockbuster movie of the year has arrived in Dune. The epic science fiction movie from legendary filmmaker Denis Villeneuve has finally hit theaters and streaming platform, HBO Max. The movie stars popular actors like Rebecca Ferguson, Oscar Issac, Josh Brolin, Dave Bautista, Jason Momoa and many more.
ADVERTISEMENT
Article continues below this ad
Dune's star cast is led by Timothée Chalamet and Zendaya. While Chalamet plays Paul Atreides, Zendaya plays the role of Chani. To celebrate the release of the movie, both characters received a skin in popular Battle Royale game, Fortnite. Recently, Faze Clan Fortnite player Nate Hill had a chat with both of them to talk about the movie. Along with that, they also revealed their rather different experiences in the gaming world.
ADVERTISEMENT
Article continues below this ad
Dune actress Zendaya shares her lack of exposure to the gaming world
During the interview, Nate Hill asked both Zendaya and Timothée Chalamet about their gaming experiences. Zendaya mentioned that she had little to no experience playing video games growing up. She stated that her parents never gave her any exposure to them as they wanted her to focus on other things.
"I wasn't allowed to play video games as a kid."
However, she finally received her long awaited glimpse into the gaming world while working in the industry at a young age. During this time, she noticed her co-stars playing on consoles from PlayStation and Xbox. Zendaya later revealed that she's trying to grasp the basics while playing for hours with her brother. Zendaya revealed that she's not there yet, but hopes to play games like Fortnite effortlessly soon.
"It's been like a slow learning process for myself."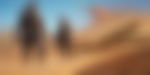 Timothée Chalamet reveals his insane gaming experience
However, Zendaya's co-star Timothée Chalamet had a polar opposite life in terms of gaming. He stated that growing up he was hooked on to games like Luigi's Mansion, Super Smash Bros. Melee for the Nintendo GameCube. Later on, he even dipped his hands in the Call of Duty franchise with Modern Warfare 1 & 2. He even stated that he had modded 10th Prestige. Finally, he also revealed that he used to customize controllers for $10 with spray paint. Chalamet joked that he had earned $30 after working for five hours per controller to sell to three customers.
ADVERTISEMENT
Article continues below this ad
"I used to paint mod controllers. I did 3."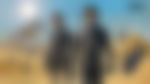 Later on, the two of them even received their first look at the new Fortnite x Dune collaborative skins as well. Timothée Chalamet and Zendaya were both hyped at seeing their characters Paul Atreides and Chani come to life on Fortnite. They even joked about how the developers had perfectly captured Atreides' curly hair.
ADVERTISEMENT
Article continues below this ad
In the end, the interview had loads of cool and hilarious moments. But, the best part was about how Timothée Chalamet and Zendaya had two contrasting gaming experiences growing up. However, fans would love to see the two of them team up for a duos match with their character skins equipped on Fortnite.
WATCH THIS STORY: Top-Selling PlayStation, Xbox, and Nintendo Consoles of All Time