WATCH: Dutch Race in Reverse Gear
Published 03/04/2019, 10:44 AM EST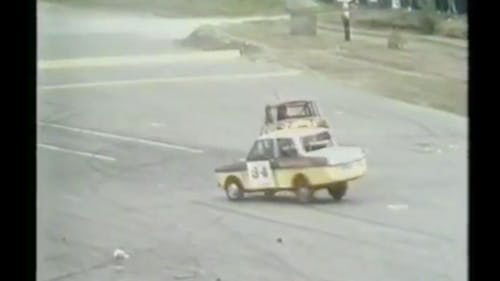 ---
---
The internet is a strange place and there are several images or GIFs or videos that never fail to crack people up. This time, the source of amusement is a video from a race in the Netherlands.
However, the big difference in the race was that all the cars were facing the opposite direction. Interestingly, they were not going around in the opposite direction. Instead, they were heading in the right direction in reverse gear.
Sometimes, the cars would take jumps in reverse and more often that not, the result was a crash of comedic proportions.
Driving in reverse can he jarring, admittedly, as it can put a strain on one's neck. Also, the usual direction rules are also switched around. Whatever the case, it still makes for hilarious viewing. It will also entertain the fans until their F1 hibernation ends.