WATCH: Food, One Piece, Pokemon…Fans Are Showering Ludwig With Goodies as Twitch Subathon Continues
Published 03/23/2021, 3:03 PM EDT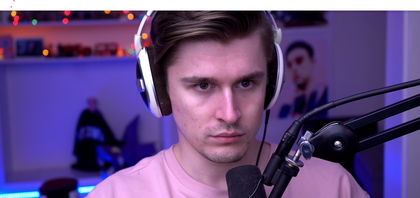 ---
---
PO Box videos are probably one of the more interesting genres of videos that content creators record. The basic concept of the videos includes viewers sending their favorite creators some interesting items to their PO Box. Fans send them food, letters among other things, and these creators react to them for a video. Ludwig Ahgren, who is currently on Day 8 of his subathon, recently reacted to the various gifts his fans sent him.
ADVERTISEMENT
Article continues below this ad
ADVERTISEMENT
Article continues below this ad
Ludwig gets delicacies from all over the world
While Ludwig continues his never-ending subathon, his fans are supporting him with subscriptions, love, and lots of food. Viewers from countries like Russia, Denmark, and many more have sent the American streamer their local delicacies for him to try.
He was happy that his legion of fans is sending him love from all around the world, but he also had to worry about not getting an upset tummy from eating any of these foods. He even joked about the Russian cuisine he had received being sent by the KGB.
"Trying something from Russia just sounds like I am trying to die from the KBG…KGB? But I trust the citizens of the good nation of Russia."
He also received some food from the great nation of Bulgaria, along with a letter from the fan who'd sent it. Along with that, fans also sent him food from Sweden and Denmark. He loved seeing these snacks as Ahgren has a Scandinavian background.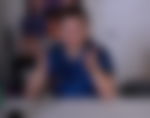 The One Piece box set
One of the coolest gifts he received was probably the One Piece box set. Fans of manga might recognize the popular series of books by Eiichiro Oda and Ludwig, who loves anime, showcased the beautiful 23 volume set. He confirmed that this was the first manga he has ever owned. Along with that, he also talked about his childhood days of watching anime in the early 2000s.
ADVERTISEMENT
Article continues below this ad
He also received a custom Pokemon Card titled the Mogul Mover. The picture of the card contained a shouting Ludwig beside a Charizard with a very hilarious description.
"If you have a Charizard in play or in your hand and you have subscribed…. you are a PogChamp and automatically win."
Ludwig was very enthralled to receive these gifts from his fans during his very tiring Twitch subathon. As the timer continues to increase, fans are wondering if he might stop the stream soon. But his fans certainly love him to death and will support him to the end, whatever that may be.
ADVERTISEMENT
Article continues below this ad