Watch: Georges St-Pierre Motivates The Fans With His Superhuman Workouts
Published 04/10/2020, 7:57 AM EDT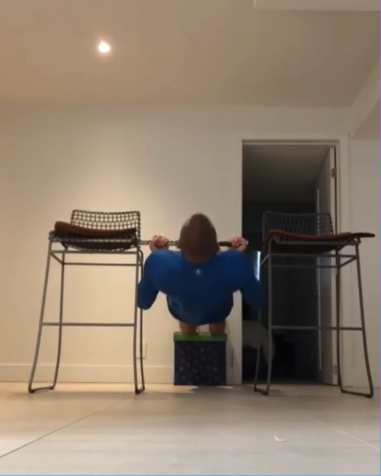 The coronavirus pandemic has caused the world to self-isolate. People in lockdown, starving for some action, have taken to social media to catch up with their favorite stars. The stars, in turn, have obliged by sharing their day-to-day activities. A host of UFC fighters have been sharing workout techniques to help their fans who are deprived of gym visits. Retired fighter Georges St-Pierre too has jumped on the bandwagon. His workouts are simple ones that are easy to set and perform at home.
Georges St-Pierre shares yet another workout video
'Rush' took to Instagram and shared a workout video with the caption, "I'm not finished with your guys! Here's a training combo to keep you busy today."
ADVERTISEMENT
Article continues below this ad
In the video, he placed a rod on two lawn chairs. He went on to perform ten close horizontal pushups. After that, he turned over and closed his fists, placing them on either side of him. 'Rush' then did ten close knuckle pushups. He also provided tips to ensure his followers who attempt to replicate this routine do not face any difficulties. 
'Rush' wrote, "keep your body straight and aligned during the exercise. Reverse your grip and pull your chest towards the bar."
The last line is to reduce strain on the wrist while pulling oneself up. It is visible in the video on a second glance.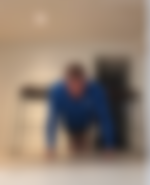 For the push-up Rush says, "Keep your body straight and aligned throughout the exercise. Keep your elbows tight and your forearms motionless and perpendicular to the ground throughout the movement."
The latest video is similar to the one shared by 'Rush' a week ago. In that exercise, he uses the opposite grip for his pull-ups. 
ADVERTISEMENT
Article continues below this ad
He indicated that anything solid can serve as the pullup bar. 'GSP' provided fans with examples such as tables and hockey sticks. 
ADVERTISEMENT
Article continues below this ad
His other videos over the last week include instruction in various types of workouts handstands, kicks, leg raises and the skater squat and pistol squat routine. Fans eagerly wait for what's next as they look to "TrainathomewithGSP."
Watch: Conor McGregor Looks Razor-Sharp in New Precision Training Video