Watch: How Jordan Palmer Went From Zero Touchdowns to Producing 7 First Round Draft Picks
Published 04/19/2020, 2:07 PM EDT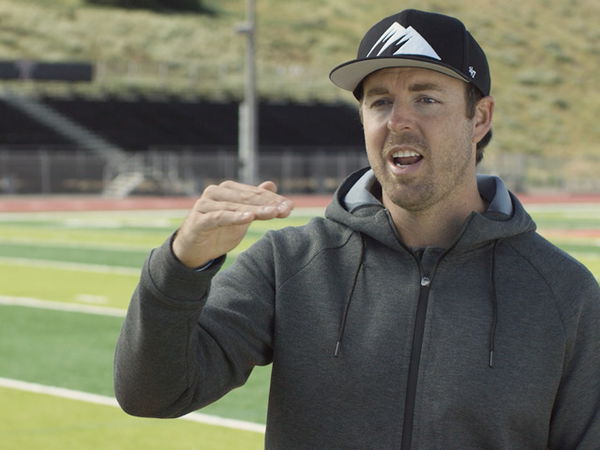 ---
---
Back in his playing days, Jordan Palmer was regarded as a fairly average NFL quarterback. The proof of the pudding is 18 NFL throws in an 8-year career, and he never managed to produce a single pass for a touchdown. As a result, his reputation consisted of being known as Carson Palmer's brother. In the meantime, he was shuttled between seven teams within his entire career as a backup quarterback.
ADVERTISEMENT
Article continues below this ad
However, since taking on the role of an agent, his career has been on the upsurge. Palmer has made numerous top notch draft prospects, with Joe Burrow as his latest pick. The first player he trained was in 2013, and some of his drafted players include Patrick Mahomes, a player he trained.
Jordan Palmer is a case of an average player going on to become an excellent coach. Very few players who excelled in their careers went on to reciprocate it in a managerial position.
ADVERTISEMENT
Article continues below this ad
Jordan Palmer has tutored seven first-round QBs, including Patrick Mahomes and Deshaun Watson. Now, he's working with soon-to-be top pick Joe Burrow. Here's a great look at the work he does, by @JenLada. pic.twitter.com/WR6w0S1Ub7

— Field Yates (@FieldYates) April 18, 2020
ADVERTISEMENT
Article continues below this ad
Who is Joe Burrow, the latest Jordan Palmer client?
Louisiana State University (LSU) quarterback Joe Burrow has a long and budding career in front of him. With Jordan Palmer by his side, the American football world is at his fingertips.
However, he has been rather coy and refused to shed light on his NFL future. Many experts have tipped the Cincinnati Bengals as the favourites to draft Burrow. However, other believed that the Bengals will root for the Heisman Trophy winner. Furthermore, since Jordan Palmer does not have a high opinion of the Bengals, this only makes Burrow even hotter property.
ADVERTISEMENT
Article continues below this ad
Burrow said, "The only thing I've said is I didn't want to be presumptuous about the pick. So, that's why I've been noncommittal, because I don't know what's going to happen. They might not pick me. They might fall in love with someone else. You guys kind of took that narrative and ran with it. There has never been anything like that from my end. I'm not going to not play. I'm a ballplayer. Whoever picks me, I'm going to show up."
If Burrow lands a top tier berth, it will only add another feather in the cap of Jordan Palmer.