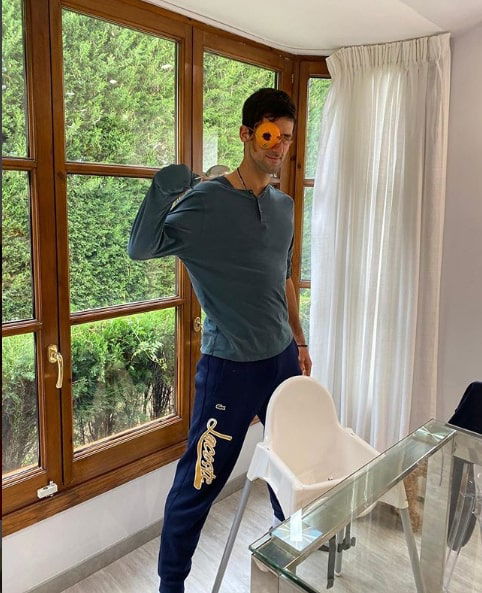 Novak Djokovic is enjoying his time off the tennis courts by staying home and indulging in some fun with his kids. With the Tour suspended at least until June 7, tennis players have a ton of free time on their hands and many are taking to social media to connect with their fans.
The ATP and WTA suspended the tennis Tour after it became apparent that it was not viable to continue as scheduled. The coronavirus was spreading rapidly in many countries and it would also have posed a risk for the players to participate.
The tour will be suspended for a period of more than three months in total. This unprecedented break in the season put the players in a very difficult situation. Add to that the need to quarantine themselves at home in order to avoid contact with others, and it was a recipe for disaster.
The players, though, have made most of the situation and really taken to social media to keep themselves, and the fans entertained.
Novak Djokovic has dazzled us with his tennis for many years now. During this break, he has shown off his other talents as well.
Let's be honest, the tennis knight does not look in good shape. Who am I to judge though? I couldn't draw something decent enough to save my life.
Here is Novak Djokovic as an improvised Captain Hook.
A Captain Hook as fit and agile as this man would be a horror for Peter Pan.
As much as I love watching Novak pull this stuff at home, I sure hope we get to watch him play tennis again soon.