WATCH: How the Bubble Procedure Is Working at US Open 2020
Published 08/17/2020, 12:08 PM EDT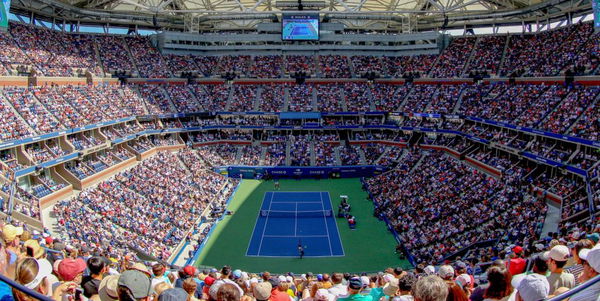 Due to the coronavirus pandemic, the 2020 US Open had to take many safety measures. They decided to play the event without fans and also developed protocols that have to be followed. Former World Number 4 Pat Cash has just shown how the procedures are working and has also given his opinion on the same.
https://www.instagram.com/p/CD9Um67AP32/?igshid=btmk27muwzdu
US Open Protocols
ADVERTISEMENT
Article continues below this ad
As the above post shows, the US Open is taking coronavirus testing very seriously. Everyone has to get tested at the hotel, with testing starting at 6:30 AM. However, the results of the test take almost 24 hours. During this time, the person has to wait in a locked room until the results arrive. Pat Cash is not a fan of this as he called the protocols 'ridiculous and over kill'.
ADVERTISEMENT
Article continues below this ad
The 1987 Wimbledon Champion isn't the only one who has criticized the protocols at the US Open. Other players too have spoken about this but Serbian star Novak Djokovic was the most vocal. He felt that it would be impossible to play with them and also threatened to skip the event.
Despite his reservations about the event, the Serb finally confirmed his participation at the US Open. He admitted that the decision was not easy but is now really excited about playing there again. This was great news, especially since several players decided to skip the tournament.
ADVERTISEMENT
Article continues below this ad
While Novak's participation is welcome, there are still many who haven't confirmed their participation. Concerned about the pandemic, they are putting in a lot of thought into their decision to play (or not). Since the US Open is going to be starting in another two weeks, we should hear their decisions soon.