WATCH: How to Get Maximum Shields in Fortnite on Landing
Published 09/23/2020, 1:18 PM EDT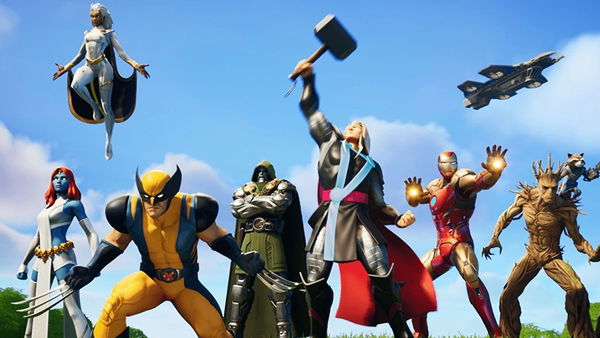 The introduction of overpowered mythic weapons has shifted the dynamic in Fortnite. Even the hotspots were not as contested earlier as they are now. This mythic-dominant meta is the primary reason players are adopting such aggressive gameplay. 
ADVERTISEMENT
Article continues below this ad
(Image Courtesy – Epic Games)
ADVERTISEMENT
Article continues below this ad
While aggressive gameplay sounds great, it becomes challenging to keep the health bar up at all times. Most of the time, players will prioritize cracking each other's shields over getting a mythic weapon. 
Dropping at odd locations, on the other hand, is not very beneficial. The best loot is found in the hotspot POIs like Stark Industries, Doom's Domain, and so on. Thus, to prepare for a fight, players need to make some efficient decisions, right from jumping off the bus. However, implementing those in the gameplay can be a challenging aspect. 
SypherPK shows how to get max shields from the start in Fortnite
SypherPK made an educational video showing how to land with maximum protection. This is an essential in Season 4, as players have often died right off spawn due to the prevalence of aggressive gameplay. in the video, he explains how the cars and Slurp Truck can come in handy. 
SypherPK shows his viewers how the Slurp Truck gives instantaneous 100 shields as soon as the player lands. This trick is simple enough, but one has to time their landing right. In order to activate it, players need to locate a Slurp Truck and then gradually glide towards the truck and land on its front.
As soon as players take out the pickaxe and strike the truck, the shields instantly go up to a 100. 
ADVERTISEMENT
Article continues below this ad
The game is much more aggressive than before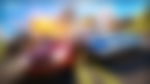 (Image Courtesy -Epic Games)
ADVERTISEMENT
Article continues below this ad
This is a brilliant trick to start off with, as it can be difficult to find shields early in the game. Moreover, a shield is a must if players are aggressively looking for a fight. 
Similarly, the shield from this truck can come in handy if one is running away from a mythic gauntlet wielding opponent. The best thing about this is that players don't have to keep striking the truck; it's just one shot for full shield.