WATCH: How to Unlock the Mandalorian in Fortnite
Published 12/04/2020, 11:07 AM EST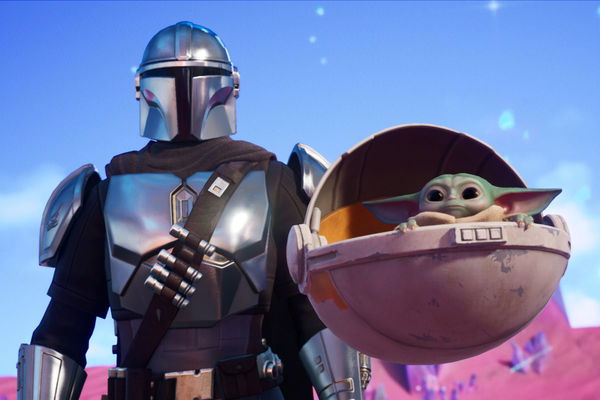 ---
---
As the 'Zero Point' opens up in Season 5, Epic introduced the best bounty hunters across the universe to Fortnite. These include a fierce gladiator Menace, flapjack cowboy Mancake, and barbarian Mave. However, the highlight of the hunt squad is none other than Star Wars legendary hunter Mandalorian.
ADVERTISEMENT
Article continues below this ad
Players can unlock these hunters from the Season 5 battle pass. Moreover, many characters are available once players complete quests and hunt down bounty. Since most of the players are excited to unlock Mando, here is a quick guide on how to do so.
ADVERTISEMENT
Article continues below this ad
Complete a legendary quest and hunt down five bounties to unlock Mando in Fortnite
To unlock Mando, players need to complete a legendary quest. The first requirement for this is talking to a Non-Playing Character. The NPC will assign the player a bounty. As soon as the bounty dies, whether by the hands of the player or someone else, the Mando skin unlocks.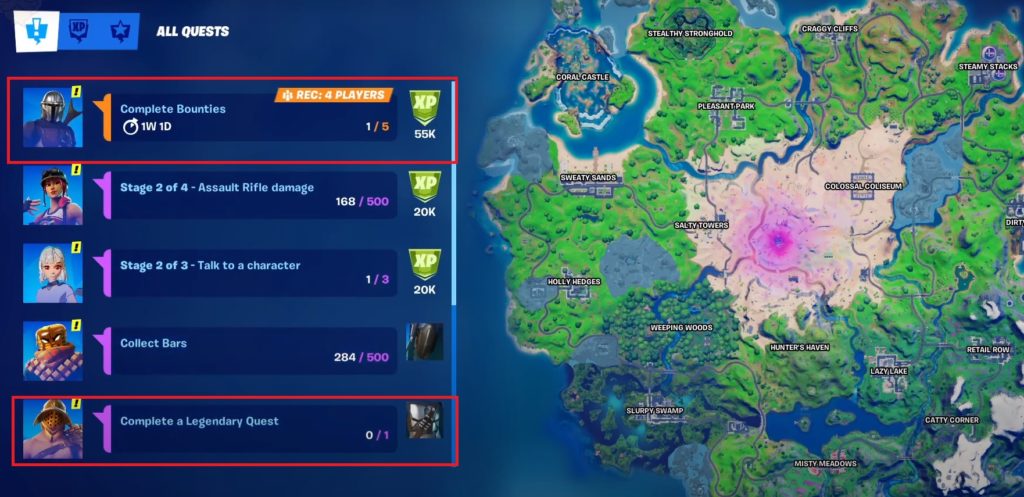 ADVERTISEMENT
Article continues below this ad
To get the second style of the skin, players will have to hunt down five more bounties. Once again, either players can themselves hunt these bounties or they can reap the benefits as other poach these bounties.
Apart from the two styles of the skin, there are various pieces of the Beskar armor that players can also unlock. The armor includes multiple pieces such as Shoulder Plates, Thigh Plates, as well as Torso plates, and a Helmet.
Players can watch the video uploaded by Perfect Score to find out where they can find an NPC. There are about 40 NPCs all across the map. However, if players are finding it difficult to locate an NPC, they can find one in Hunter's Haven. Here inside a building, Lexa, the Fortnite anime skin is waiting for the players.
ADVERTISEMENT
Article continues below this ad
Hunting down bounties also rewards players with the new Fortnite bars. Collecting these bars is also a part of a few quests among others that help players unlock other skins, including Lexa and Mancake. Unlock all the character skin and join Agent Jones in the Hunt!