WATCH: Iga Swiatek Emulates Roger Federer Style Tennis
Published 12/24/2020, 7:18 AM EST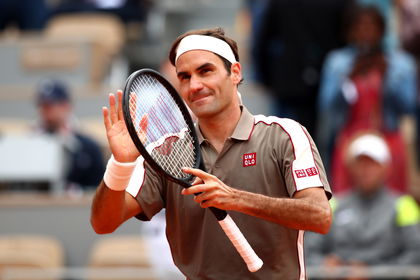 ---
---
A one-handed backhand is a rare stroke to see on the tour. Only a few top players have played and have been successful with it. Speaking of the one-handed backhand, the first name that comes to mind is Roger Federer. On the WTA tour, the single-handed backhand is almost dead. The French Open 2020 champion Iga Swiatek recently tried her hand at the single-handed backhand.
ADVERTISEMENT
Article continues below this ad
ADVERTISEMENT
Article continues below this ad
Swiatek posted an Instagram story. The Polish player was showing off her single-handed backhand skills and asking Federer, Wawrinka, Thiem, and Carla Suárez Navarro to review it. The caption read, "What do you think about that? @rogerfederer @stanwawrinka85 @domithiem @carlasuareznava."
Has Iga Swiatek successfully attempted the Roger Federer style backhand?
Swiatek might be trying Federer's backhand, but in the above video, it looks like Swiatek is almost replicating Dominic Thiem's backhand. Her posture and hand movements are almost similar to Thiem. The left leg forward and wide racquet swing are similar to Thiem's. And Thiem's left hand also goes full stretch to enable more momentum, so Swiatek nailed it.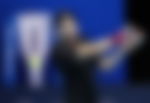 The last female players to use a one-handed backhand and be successful were Carla Suárez Navarro and Francesca Schiavone. Carla is a former Grand Slam quarterfinalist and had a great backhand. And Francesca Schiavone is the last female player with the single-handed backhand to win a Grand Slam.
ADVERTISEMENT
Article continues below this ad
Reacting to Swiatek's video, her fans said that her double-handed backhand is the best. Some were also saying that she doesn't have to change or try something new because it is near-perfect.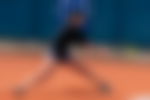 Swiatek's backhand is a superb weapon for her. The Polish player is very aggressive and forces her opponent to make mistakes. Her forehand was unstoppable during the French Open, and her backhand was also fast. She would hit hard backhand strokes and finish the rally with a forehand winner. While returning a serve on her backhand, she generates brilliant pace to fire great returns.
ADVERTISEMENT
Article continues below this ad