WATCH: Jannik Sinner in Sync With Roger Federer's Interview From Yesteryears
Published 06/05/2021, 8:08 AM EDT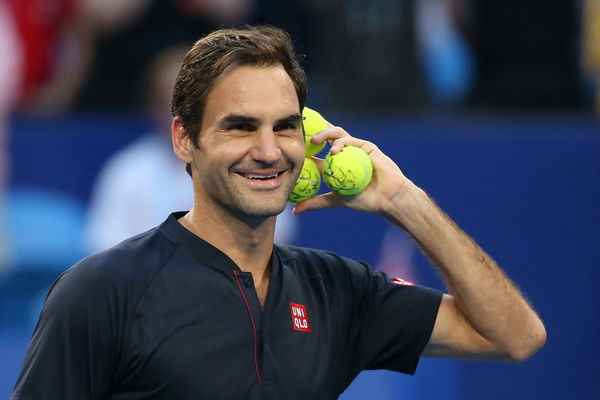 ---
---
Jannik Sinner has been turning heads since his emergence on the tour last year. He is still a teenager and echoes the same hype that once went with the likes of Roger Federer, Novak Djokovic, and Rafael Nadal. In a recent interview, Sinner was asked similar questions to what Federer was asked when he was a teenager and the resemblance is uncanny.
ADVERTISEMENT
Article continues below this ad
The first question dealt with their favorite surface and both Sinner and Federer named indoor hard courts as their favorite surfaces. "Indoor hard court," Federer said. Whereas Sinner said, "For me, I like to play hard court indoors."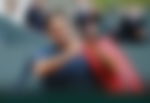 Moreover, Federer called the tour physically and mentally hard where the margin of error was tiny. Whereas Sinner denied it being hard and is motivated to do a lot more now.
ADVERTISEMENT
Article continues below this ad
"It is physically, first of all, mentally too. Every point counts here, not like juniors, you can leave a few points go away. But men's tour you're not allowed to," Federer said.
"Well, 'hard', I don't think so. It is what I love to do, you know. Being here, this is always what I wanted to do. At the point when I decided to play tennis. I am very looking forward to hopefully playing many many years in the circuit," Sinner said.
Watch this story: Shocking!: Bianca Andreescu, Dominic Thiem, Andrey Rublev, And Others' First-Round Exit at French Open 2021
Jannik Sinner and Roger Federer on 'enjoying' tennis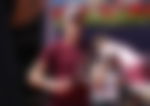 Federer and Sinner were again in sync as they mentioned the important thing about tennis. They both enjoy matches and wanted to play big and high-stakes matches.
"I do enjoy the game a lot. I like to play tennis, I like too, the matches. Because I'm a real match player," Federer said.
ADVERTISEMENT
Article continues below this ad
"For me, the most important thing is to enjoy. I think it's just nice that you have the chance to play on big courts against big opponents. I'm just enjoying playing tennis," Sinner said.
ADVERTISEMENT
Article continues below this ad
At French Open 2021, Sinner finds himself in the same half as Federer, Nadal, and Djokovic. He is slated to play Nadal in the fourth round if they both win their respective third-round matches. Let's see if Sinner can navigate the tough draw and pull some surprises.