Watch: Joe Rogan's Iconic Reactions To The Best Moments in UFC History
Published 04/02/2020, 5:30 AM EDT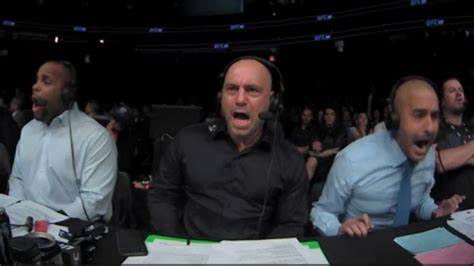 ---
---
Joe Rogan has been part of the UFC for over 22 years. In his lengthy career behind the announcer desk, Rogan called some of the best fights in the company's history. The 52-year-old's commentary is synonymous with some of the greatest moments in the Octagon. What makes a commentator's reactions priceless is that they are fans and avid watchers of the game, who verbalize the audience's reactions to the insane action taking place before them. 
ADVERTISEMENT
Article continues below this ad
Check out some iconic reactions of Joe Rogan
Rogan mirrors the reactions of a fan as he commentates. He, along with his fellow commentator, shows genuine expressions of shock, excitement, and surprise. The video, posted on UFC's Twitter page, shows us some reactions on the commentator's faces as they spout what we know as catchphrases. We witness their faces as they describe moments that have been etched into our heads forever. 
ADVERTISEMENT
Article continues below this ad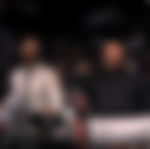 The video begins with his reaction to Jorge Masvidal's UFC record 5-second knockout win over Ben Askren. We saw the blink and you miss it action in the cage and heard Rogan as it happened. But here we get to see the veteran commentators expression. He looks like a fascinated child, an emotion he carried even after the match ended.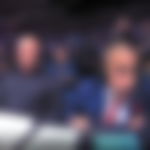 UFC 244 is famous for 'Gamebred' becoming the BMF. However, we get to see the commentators react to Gregor Gillespie losing his first fight in the UFC. Rogan was stunned, while fellow commentator Jon Anik went on an awed rant about how incredible it was that Kevin Lee ensured that his opponent was no longer undefeated.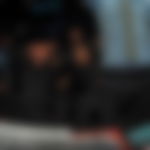 ADVERTISEMENT
Article continues below this ad
The video even features Rogan at UFC 226 as he sinks back in shock as he watches Daniel Cormier knockout Stipe Miocic. The fight ensured that he did not extend his record for heavyweight title defenses. 
The video shows the commentary tables' reaction to Josh Emmett vs. Michael Johnson, Ronaldo Souza vs. Chris Weidman, Masvidal vs. Darren Till, and Amanda Nunes vs. Cris Cyborg. In the days of no new UFC action, all fans can do is take a trip down memory lane. The video posted by UFC on their Twitter page helps us out with just that. 
ADVERTISEMENT
Article continues below this ad