WATCH: Kyler Murray Left Dumbstruck After Tough Loss Against Miami Dolphins
Published 11/16/2020, 6:18 AM EST
By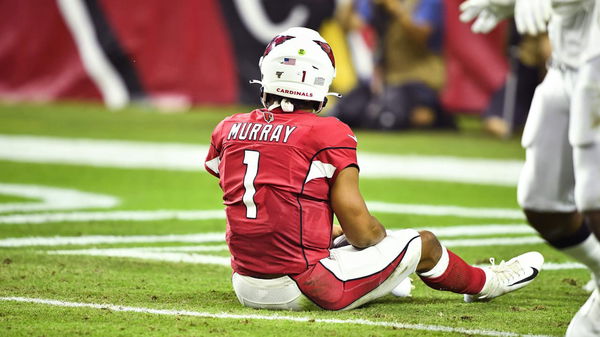 Kyler Murray was absolutely clueless when an interviewer asked how he would process the 34-31 loss to the Miami Dolphins. Murray has never been so stunned in any of his interviews, as he was after losing to the Dolphins.
ADVERTISEMENT
Article continues below this ad
He was totally out of place; he looked like he was not prepared to answer any question that day. It was as if he could not accept that the Dolphins defeated the Cardinals fair and square.
Before answering any question pertaining to the Cardinals losing the game, he would take a good 10 seconds to think of what to say.
ADVERTISEMENT
Article continues below this ad
On being asked how the Cardinals plan on moving forward from this loss, he could not find words. He fumbled a lot, made a few voice gestures, and finally said, "Just gotta do better."
Kyler Murray really outdid himself as a Cardinal on Sunday against the Dolphins. He had 3 touchdowns and went for 21-of-26 through the air for 283 yards and not to forget the 106 yards rush getting another touchdown. His performance, to an extent, was off the charts.
Murray's phenomenal performance was just not enough. After a point in the game, the Dolphin's defense strengthened; and where the Dolphins rose to the occasion, the Arizona Cardinals' defense became weaker.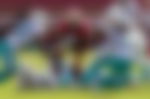 While the Cardinals underperformed and Murray to some extent was not happy with his performance, the opposing team had an absolutely different view.
ADVERTISEMENT
Article continues below this ad
"I think he might be the fastest quarterback in NFL right now," said Miami Dolphins' quarterback Tua Tagovailoa. He also added what Murray brings to the field. Knowing Murray's strategy came in handy for the Dolphins to block his moves.
The scales of balance were certainly tipping towards the Cardinals till both teams came to a standstill at 31-31. The Dolphins suddenly turned the tables at this point, constantly blocking Murray's moves.
ADVERTISEMENT
Article continues below this ad
The last question that made Murray speechless for a few seconds was what was upsetting him the most. After taking a good 10-20 seconds, he finally uttered two words, "We lost."