Maria Sharapova was one of the most recognized names in the US at one point. Her performances on the tennis court and her residence in America meant that fans jumped at every opportunity to get a peek into her personality.
One of her most famous television appearances was on the popular talk show of David Letterman. The legendary TV show host ensured that the fans had an entertaining night of knowing more about Maria Sharapova. They talked about a range of things and capped the night off in the most interesting manner.
Maria talked about her preferences when it came to tennis surfaces, as well as her increasing popularity. She also opened up on the approaching Beijing Olympics. Let's find out what happened in this interesting episode.
WATCH: When Maria Sharapova Talked About Outsider Experience In USA On Ellen DeGeneres Show
What did Maria Sharapova do on the David Letterman show? 
David Letterman welcomed Maria in his trademark style as he complimented her in an exaggerated manner. Sharapova was visibly gushing over his comments as she walked out blushing.
They talked about the different stages they were at, in their respective lives. While Maria was a picture of youth at 21, David Letterman was in the twilight of his career at 60.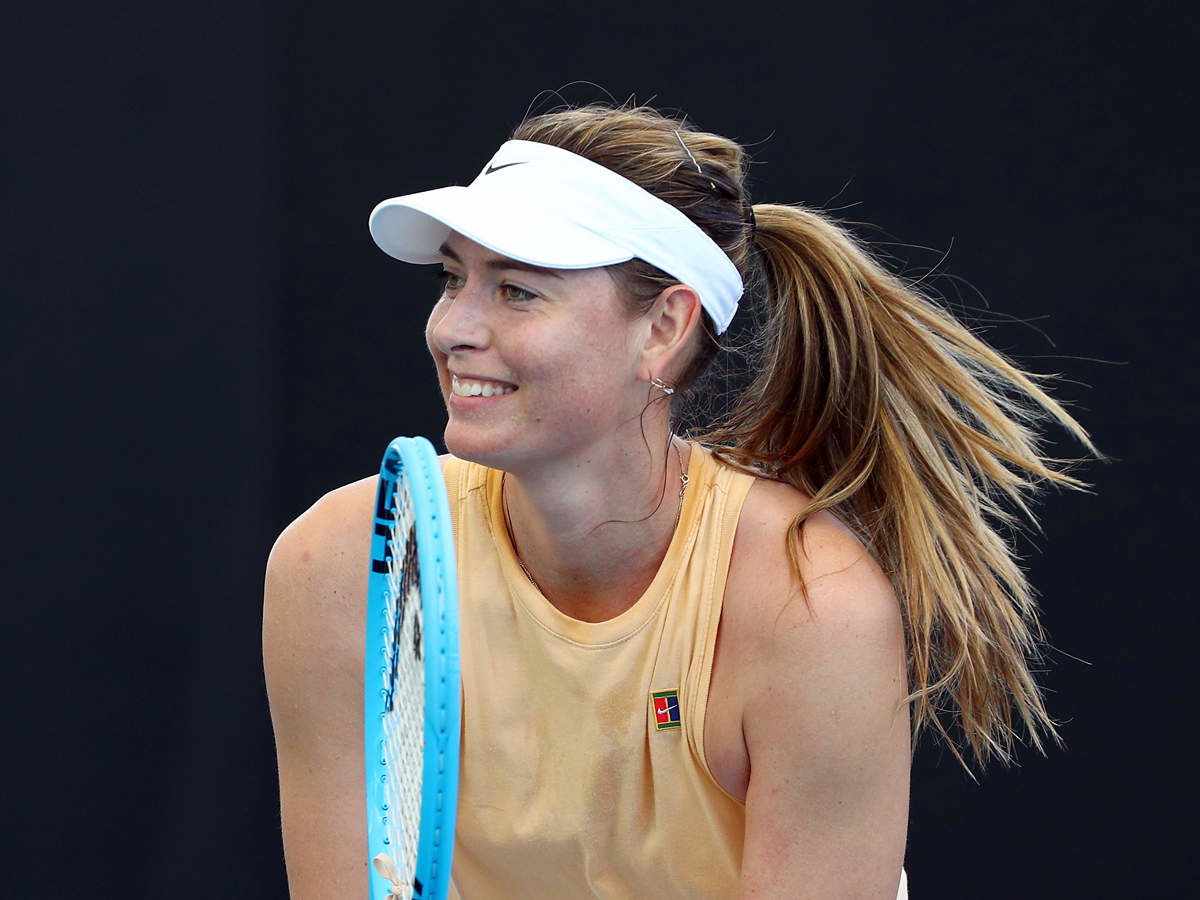 Know More – "I Was Always Amazed With The Level Of Your Intensity" – Novak Djokovic On Maria Sharapova
Letterman expressed his frustration with the concept of clay courts. He couldn't wrap his head around the fact that players were actually playing on clay. Maria agreed, adding that Europeans had an advantage as they grew up playing on the slower surfaces.
She referred to her famous comments where she called herself a "cow on ice". The show ended with a round of tennis between Letterman and Sharapova. They were pretty happy as they exchanged some tennis shots. Not surprisingly, Maria prevailed after some time. Overall, it's a must-watch show for Maria Sharapova fans. What do you think of this episode?