WATCH: Matteo Berrettini Stuns Crowd With a Tweener Lob Over Novak Djokovic at Wimbledon Championships 2021 Finals
Published 07/11/2021, 11:05 AM EDT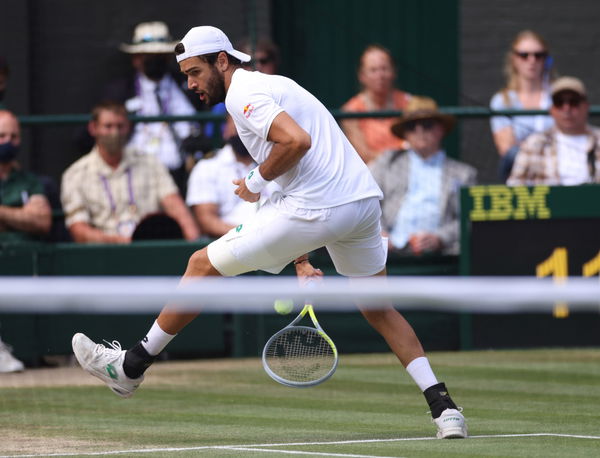 Matteo Berrettini has been giving a hard time to World No.1 Novak Djokovic in the Wimbledon Championships 2021 final. The Italian claimed the first set, and as Djokovic was making a comeback in the second set, Berrettini played a brilliant tweener.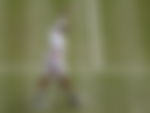 Trailing at 5-1, Berrettini served to stay in the second set. He was leading at 40-0 as he looked to close the gap to Djokovic. He served towards Djokovic's backhand, and the Serbian returned it deep in the middle of the court. Berrettini then fired in a fierce forehand that Djokovic barely managed to return.
ADVERTISEMENT
Article continues below this ad
Then Berrettini played a drop shot, and Djokovic ran ahead to claim the ball. Djokovic was able to lob the ball over Berrettini's head into the left corner of the court. Berrettini ran behind and hit a tweener lob that went over Djokovic's head. Then Djokovic ran behind to hit a tweener for himself but he wasn't successful and Berrettini picked up the point and the game, 5-2.
The crowd was stunned as Berrettini played an absolute stunner. First, Djokovic defended very well to stay in the point. Later the Serbian almost won the point, but Berrettini had other ideas. As the crowd applauded, Berrettini raised his hands and had a small grin on his face.
ADVERTISEMENT
Article continues below this ad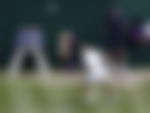 Matteo Berrettini in close combat with Novak Djokovic at Wimbledon 2021 final
At the time of writing, Djokovic and Berrettini are level at one set all. The first set looked like a piece of cake for Djokovic however, Berrettini made a brilliant comeback from 5-2 down to take the set to a tiebreaker. There Berrettini was strong and solid and hence picked up the set, 7-6(4).
ADVERTISEMENT
Article continues below this ad
In the second set, Djokovic looked like his old self as he picked up two breaks of serve to lead 4-0. Berrettini would get one break back but Djokovic would take the second set, 6-4 in the clutch Wimbledon final.