Watch: Mesut Ozil & Sead Kolasinac Survive Knife Attack
Published 07/26/2019, 6:40 AM EDT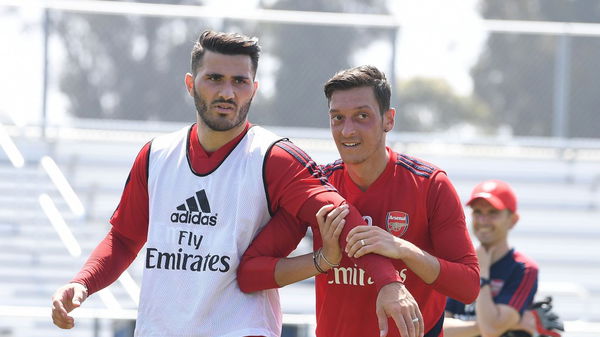 Arsenal defender Sead Kolasinac was seen defending a dangerous situation outside the football pitch. He, along with Mesut Ozil, was involved in a dangerous knife attack by two masked men with knives.
ADVERTISEMENT
Article continues below this ad
Kolasinac, along with a few other Arsenal players, was going in Mesut Ozil's Mercedes SUV when two men coming on a bike tried to attack them. Suspected as a robbery attempt, the two men tried to attack the players using knives. The men had their faces covered with helmets.
Ozil, terrified, deserted the car and ran to a restaurant nearby for help. Kolasinac, on the other hand was able to keep his guts together to confront the suspected goons.
ADVERTISEMENT
Article continues below this ad
In a CCTV footage, Kolasinac, nicknamed 'The Tank', was seen confronting the attackers with puches at them despite being threatened with a knife.
The Daily mail reported that the incident did not end there, as the two parties were involved in a high speed chase on the North London streets that extended to more than a mile.
All the players in the car though, along with the driver escaped unharmed.
"We have been in contact with both players and they are fine," Arsenal said in a statement.
The identity and the actual intention of the two men are still unclear while it is understood that it was an attempted robbery.
A statement quoted from the Metropolitan Police read, "It was reported that suspects on motorbikes had attempted to rob a man who was driving a car.
"The driver, along with his passenger, managed to get away unharmed and traveled to a restaurant in Golders Green, where they were spoken to by officers.
"There have been no arrests. Enquiries continue."
Though there was no physical harm caused, it could affect people mentally and the incident is understood to have shaken up Mesut Ozil who had just returned from the club's US pre-season trip and was back in training.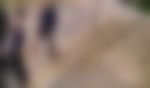 An onlooker told Mail Online, "It was totally mad and strange. His car was standing there empty in the middle of the road with its door hanging open. It is very distinctive, with gold trim.
"Ozil looked absolutely terrified, as anybody would after being chased by men with knives. He looked like he was running for his life. And I suppose he was.
"I saw him disappear into the restaurant with the motorcycle guys on his tail. They didn't take off their helmets and were all in black, wearing long sleeved tops in this hot weather."
Noted Arsenal fan and broadcaster, Piers Morgan, was impressed with Kolasinac for the way he handled the situation. He posted a couple of tweets in admiration of the Arsenal left back.
Another tweet from Piers Morgan read: "Incredible guts from Sead Kolasinac – looks like he took on the whole moped/knife gang."
While many other football fans across the globe hailed Kolasinac with rather creative and witty tweets.
ADVERTISEMENT
Article continues below this ad
kolasinc can defend I knew it he had it in him. Well played. Ozil owes you.

— Jazz (@jazz_sian) July 25, 2019
The two Arsenal players, Mesut Ozil and Sead Kolasinac, recently returned to the UK with the club after their pre-season tour to the US.
ADVERTISEMENT
Article continues below this ad
This could be a negative nostalgia for many Londoners as the footballing world had previously witnessed such an incident in 2016, which was also in London, when the then West Ham striker Andy Caroll was threatened with a gun on his way back from training.