WATCH: Michael Chandler Leaves Opponent Motionless in 44 Seconds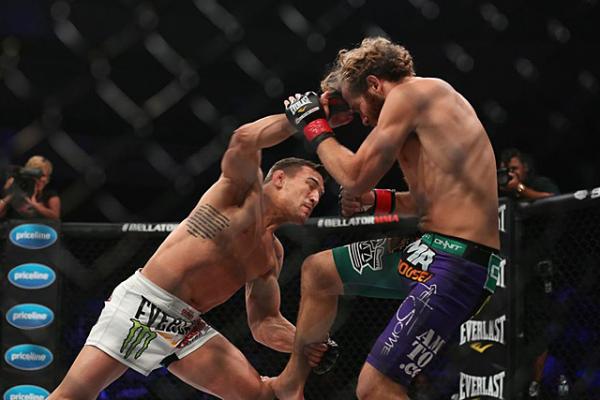 Michael Chandler has been one of Bellator's biggest stars in the promotion's history. Since UFC President Dana White broke the news of his arrival into the UFC, fans have been waiting to see how he stacks up against UFC competition.
There's no doubt that Chandler is an elite 155-pound. However, just so that fans don't forget how good he actually is, let's take a look at the fastest knockout of Chandler's MMA career.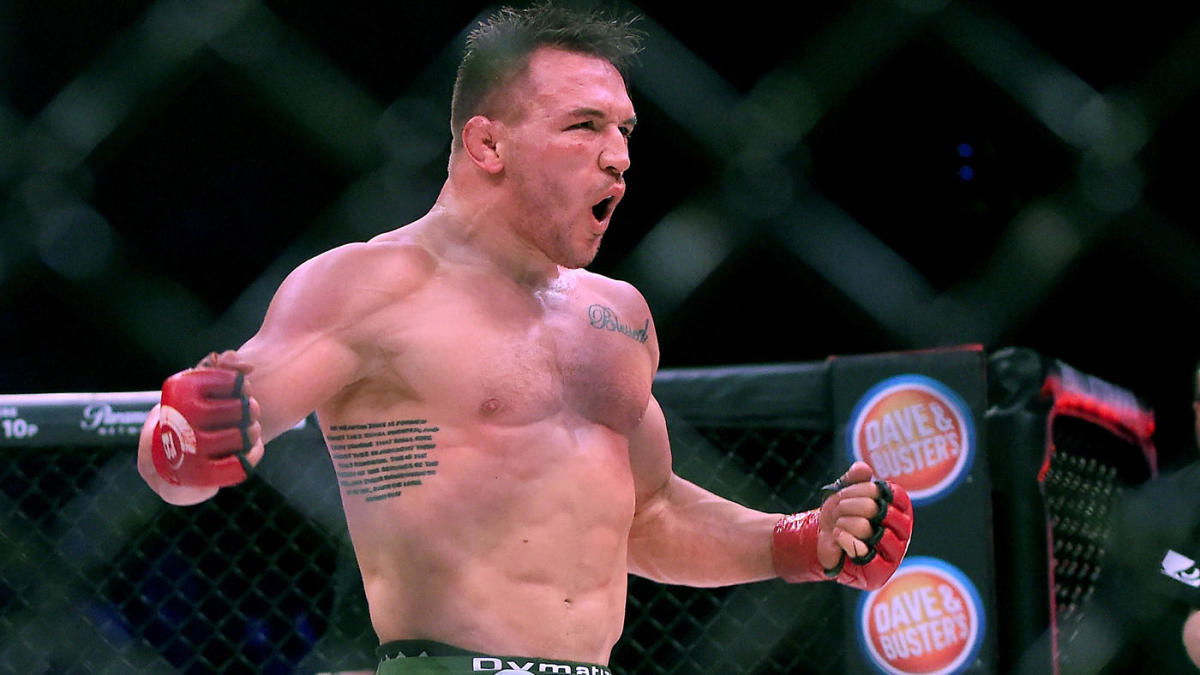 Back in 2013, "Iron" Chandler was pitted against a formidable and much bigger opponent in the form of David Rickels. The latter was coming off a win in the Season 8 Lightweight tournament. Rickels was a former welterweight who almost towered over Chandler.
Both of them had a wrestling background. Therefore, many people expected this fight to be a chess match on the ground. The fight just before that, Ben Askren vs Andrey Koreshkov, had been like that. Askren ground his opponent down for four rounds before finishing him. However, all Chandler needed was close to forty seconds.
Michael Chandler shows off his tremendous hand speed as he knocks out David Rickels
The story of Chandler vs Rickels for the former was similar to most of his fights. He had to somehow find a way to neutralize the size advantage of his opponent. On the other hand, Rickels tried to circle around, avoiding getting in the striking distance for his opponent.
However, what Chandler lacked in size made up in speed. As the clock had only winded down only thirty-nine seconds from the opening bell, Chandler caught Rickels with a hard right. As the latter went down to his knees, the defending champ was in no mood to give him any chance of surviving.
He unleashed a barrage of strikes that led to Rickels being knocked out unconscious.
The two met in a rematch a couple of years later. While it took Chandler a little longer, the outcome was still the same.
The three-time Bellator champ will be on standby next month as Khabib Nurmagomedov takes on Justin Gaethje. Chandler has already made bold claims about how he can defeat the UFC lightweight kingpin. However, only his first fight against elite a top-five opponent will show where he stands in the UFC lightweight shark tank.
Continue the conversation on the app, join other MMA fans on MMA Fans App