WATCH: Mortal Kombat 11 DLC Gets Surprise Playable Fighter
Published 05/06/2020, 12:56 PM EDT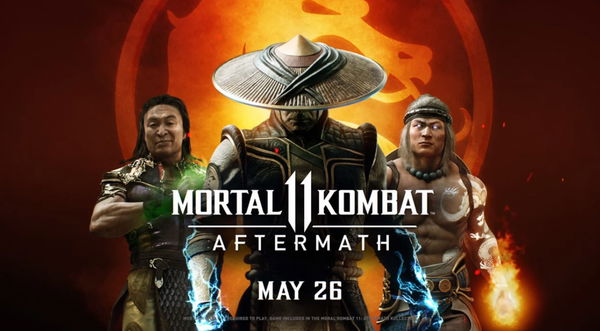 ---
---
Mortal Kombat 11 from NetherRealm Studios is celebrating its first year anniversary by releasing new content. Mortal Kombat 11: Aftermath is an expansion pack that will see three new characters, new fatalities, and new stages. The expansion will also give us an extension on the original storyline. The three new fighters will include a complete surprise for the players. Publishers Warner Bros. Interactive Entertainment has announced the digital version of the expansion pack will release on May 26 (11 am ET/ 8 am PT/ 4 pm UK)
ADVERTISEMENT
Article continues below this ad
Mortal Kobat 11 released back in April 2019, standing as the most sold title of that month. Moreover, it also ranked as the fifth best selling game in 2019.
Mortal Kombat Expansion Pack Will Feature a Surprise Character
ADVERTISEMENT
Article continues below this ad
Mortal Kombat 11: Aftermath will be available for download on PS4, Xbox One, PC, Stadia, and Nintendo Switch. The expansion won't come cheap, though, with a price tag of $39.99 or £34.99. However, it will feature a ton of new content. On the other hand, users who wish to buy the base game along with the expansion will have to shell out $59.99 or £49.99.
Physical copies of the pack will go on sale in June in North and South America.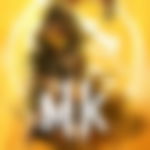 ADVERTISEMENT
Article continues below this ad
Coming back to the new playable fighters in Aftermatch, apart from Fujin and Sheeva, you will also be able to lay as RoboCop!
Yes, that's the same cybernetically enhanced Detroit cop from the hit sci-fi movies RoboCop from 1987 and 1990. In what is perhaps a tribute to those films, the voice of the character in Aftermath sounds quite similar to Peter Weller, who played the character.
Aftermath will include a popular feature from the 1990s Mortal Kombat games called 'Friendships' as well. This feature gives players the option to show mercy to their opponents after defeating them; you can choose to either show them kindness or finish the job with an over-the-top move.
ADVERTISEMENT
Article continues below this ad
Check out the reveal video for the expansion story pack below and make up your own mind.

The extended storyline sure promises to be exciting and full of twists. We, for one, cannot wait to give it a go. Are you convinced?
Trending Stories