WATCH: Multi-Talented Rapper Lil Dicky Takes On Former Seahawks Star Marshawn Lynch in a Turnover Filled Madden NFL 22 Match
Published 09/12/2021, 11:31 AM EDT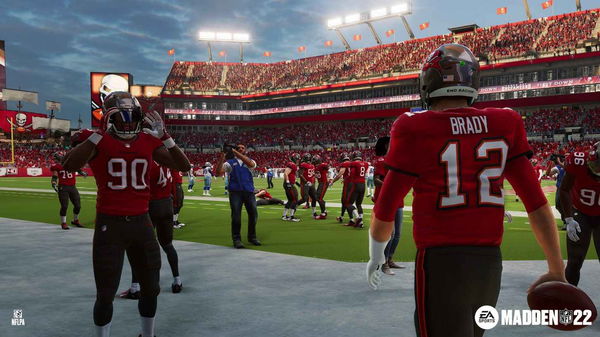 ---
---
Madden NFL 22 has finally arrived, and football fans can finally join in on the action once again in EA Sports' marquee sports franchise. The developers have added in some really cool features this season with the arrival of the new Franchise mode. Add in the Dynamic Gameday, and the experience will be pristine for fans to enjoy.
ADVERTISEMENT
Article continues below this ad
To celebrate the start of a new NFL season, two celebrities faced off against each other on Madden NFL 22. The stars in question are popular rapper/actor/comedian Lil Dicky and former Seattle Seahawks Running Back Marshawn Lynch. Both eccentric entertainers pulled out all the stops to deliver fans with some hilarious gameplay moments.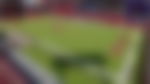 ADVERTISEMENT
Article continues below this ad
Marshawn Lynch and Lil Dicky square up in Madden NFL 22
Former NFL pro Marshawn Lynch recently played a game of Madden NFL 22 with rapper Lil Dicky. While Lynch played as the Tampa Bay Buccaneers, Dicky played as Dallas Cowboys. The matchup was the 2022 season's first game, which was played on Thursday with the Bucs winning 29-28 against America's Team.
Dicky felt a lot of pain playing as the Cowboys because he hates the team. This is because he supports the teams' NFC East rivals in Philadelphia Eagles, who will start off their season today against the Atlanta Falcons.
ADVERTISEMENT
Article continues below this ad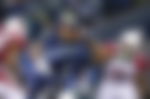 Marshawn takes home the win
During the game, both the players took part in a hilarious back and forth. The duo tried to throw in sly digs while complimenting each other most of the time. The organizers even poked fun at Dicky by showcasing his TV and music stats, as he doesn't have a professional NFL career like Marshawn's. However, he put up a great fight even though he threw a lot of interceptions. Marshawn wasn't any better as well because he threw picks as well. However, he didn't miss any opportunities to score touchdowns.
ADVERTISEMENT
Article continues below this ad
In the end, Marshawn's football skills were too much for Lil Dicky to handle as he lost 21-10. The game was close for a while before Lynch grabbed an important touchdown in the end with five seconds to go. Lil Dicky wasn't ready to give up, even though the game was over. However, he threw another interception to put the game to bed. The game was truly hilarious, and EA Sports and the NFL should definitely pit more celebrities like this against each other.
WATCH THIS STORY: Top-Selling PlayStation, Xbox, and Nintendo Consoles of All Time
Trending Stories