Watch: New Characters Crush Opponents In Mortal Kombat 11: Aftermath Gameplay Trailer
Published 05/13/2020, 12:42 PM EDT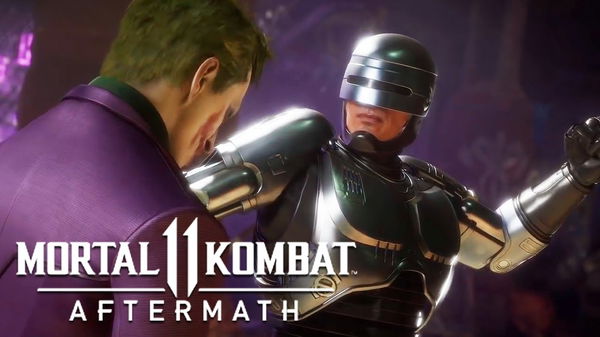 ---
---
Last week, NetherRealm Studios unveiled their plans for Mortal Kombat 11 by announcing a new paid DLC extension named Mortal Kombat 11: Aftermath, which will arrive later this month. The new expansion will add three new characters to the fighting game's roster.
ADVERTISEMENT
Article continues below this ad
Now, Warner Bros. and NetherRealm have released the official gameplay trailer for the upcoming extension of the game. Thus, fans can get a general idea of what's coming when Fujin, Sheeva, and RoboCop join the roster. It marks RoboCop's debut appearance in the series.
ADVERTISEMENT
Article continues below this ad
Mortal Kombat 11: Aftermath gameplay trailer
In the almost 4 minutes extended trailer, published on Mortal Kobmat's social media handles, fans get an overview of the gameplay with the new characters.
Sheeva appears as a grappler/brawler, focused on getting close to her opponents to grab and stomp them with her classic moves. The classic moves can also turn into a Krushing Blow with a meter burn variant of the attack. We also see her throwing fireballs before stomping on the ground that strikes an opponent across the screen.
Fujin appears to be an aerial fighter. His meter burn seems to add further his wide range of aerial skillset. Using a projectile of wind, he draws an opponent closer and unleashes a sort of forward-moving, spinning kick. Fujin's sword further adds to his arsenal. He uses it efficiently to strike down furiously on opponents around the stage, while in the air.
Meanwhile, RoboCop appears comfortable fighting from a distance, thanks to his futuristic stockpile. Pistols, guns, seeker missiles, stun grenades, a lethal sniper rifle, and a flamethrower he uses it all to take down opponents. Additionally, he can utilize his huge Robo-shield to prevent someone from rushing him and then use a counter-attack. We also see a brief cameo of the ED-209 peacekeeping machine.
ADVERTISEMENT
Article continues below this ad
Apart from the wide range of Stage Fatalities, the trailer also shows off new stages like Dead Pool, Soul Chamber, Kronika's Keep, and RetroKade. These stages, along with certain stage fatalities, will be available in addition to Friendships in the free content update. It will drop with the release of Mortal Kombat 11: Aftermath.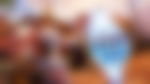 Aftermath launch date and additional content
ADVERTISEMENT
Article continues below this ad
The Mortal Kombat 11: Aftermath Kollection costs $59.99. It contains the base game, Aftermath, previously released MK11 Kombat Pack along with 25 extra character skins. Other than that, MK11 Aftermath costs $39.99 on its own and can be pre-ordered now. Players who pre-order will receive the Eternal Klash Skin Pack after launch. This pack contains three new character skins. "Unbound Rage" Scorpion, "Son of Arctika" Sub-Zero, and "Kori Power" Frost.
Mortal Kombat 11 is scheduled for a release on 26 May for PC, PS4, Xbox One, Nintendo Switch, and Google Stadia.
Trending Stories