WATCH: Alex Smith Resumes Training Two Years After Nightmare Injury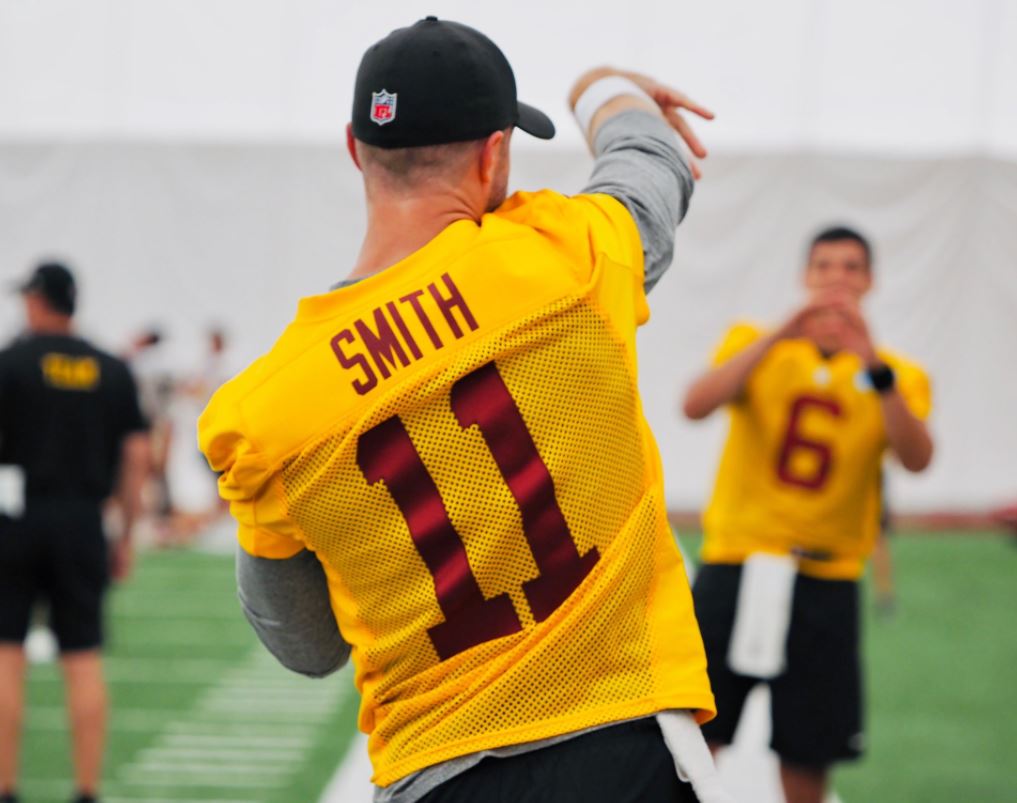 Alex Smith's injury from the 2018 season still haunts the memories of Washington fans to this day. The promising quarterback suffered a nasty leg injury when he was tackled by Houston Texans' JJ Watt and Kareem Jackson two years ago. Alex Smith suffered a spiral and compound fracture to his tibia and fibula in his right leg after he was taken down by the aforementioned players. The quarterback painted a tragic figure as he was stretchered off the field that day.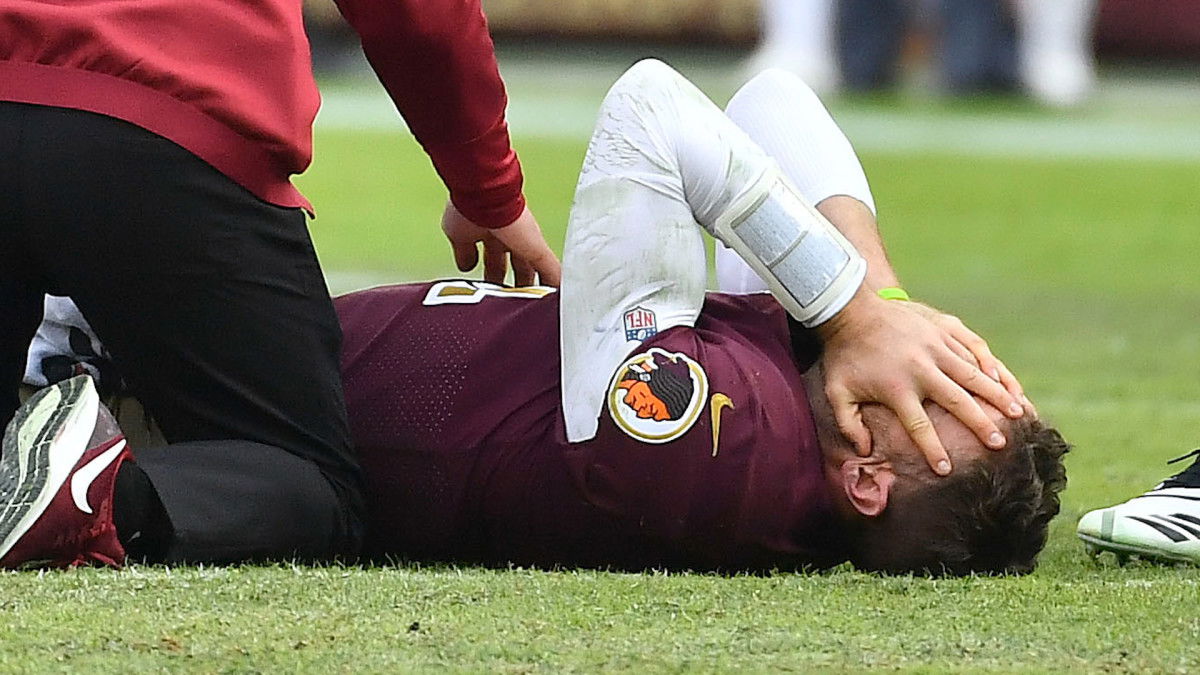 Smith underwent extensive surgery on his broken leg soon after. However, the real nightmare began right after that. The former NFL number one draft pick developed life-threatening necrotizing fasciitis on his injury which resulted in sepsis. Smith had to undergo 17 further surgeries to sort out that issue. He underwent eight debridements across four separate hospital visits over a duration of nine months. There was a point in time where the doctors had informed Smith that his NFL career was all but over.
Fast forward to 2020 and Alex Smith has successfully made his return to the training ground with Washington Football Team.
ALSO READ – "Lot to clean up right now" – Green Bay Packers Coach Gives Jordan Love Update
Washington Football Team welcomes Alex Smith back in training
Today was a good day 👏 pic.twitter.com/2MD4C4UJpI

— Washington Football Team (@WashingtonNFL) August 16, 2020
Here is what Washington's head coach Ron Rivera had to say on Smith's miraculous comeback.
"If Alex comes back and is able to play for us again then that was the bonus… It's exciting to watch, it's inspirational to watch.
"The only way you can get back to that is through practice, through workouts… So far, things have been going very well, and we'll continue to see how things unfold," Rivera said on The Kevin Sheehan show.
Alex Smith has been cleared to play for Washington and was taken off the injured players' list this weekend. Before his injury, Smith threw for 2,180 passing yards, completed 10 touchdowns against five interceptions in 10 games for Washington. He will compete with rookie Dwayne Haskins for a starting berth this season.
ALSO READ – WATCH: Tyreek Hill leaves Patrick Mahomes Hanging While Running Drill