WATCH: Tyreek Hill leaves Patrick Mahomes Hanging While Running Drills
Published 08/15/2020, 5:31 PM EDT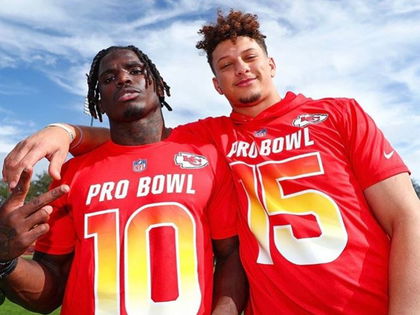 ---
---
What a year it turned out to be for head coach Andy Reid and Kansas City Chiefs team. The Missouri-based franchise ended its 50-year wait to win the Super Bowl. Prior to 2019, the Chiefs last played and won a Super Bowl in 1970. That was until Patrick Mahomes and his band of misfits beat the San Francisco 49ers in Super Bowl LIV.
ADVERTISEMENT
Article continues below this ad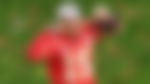 Mahomes helped orchestrate a fourth-quarter escape victory as the Chiefs outplayed Kyle Shanahan's 49ers in Miami. Deservedly, Mahomes was also adjudged as the Super Bowl LIV MVP as well. Earlier this year, Chiefs GM Brett Veach tied down Pat Mahomes to a 10-year contract which could well be worth as much as half a billion dollars in the long-term.
ADVERTISEMENT
Article continues below this ad
Along with Mahomes, the Chiefs have also tied down Sammy Watkins, Chris Jones, and Travis Kelce to contract extensions. Coach Andy Reid is looking to emulate the great Bill Belichick's dynasty with the New England Patriots. Mahomes and Co. will enter 2020 as firm favorites to go all the way once again. This doesn't seem to have stopped them from having a bit of fun in training.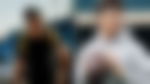 Tyreek Hill, Patrick Mahomes engage in interactive training drills
In the video originally posted on social media, Chiefs WR Tyreek 'Cheetah' Hill can be seen completing a running and receiving drill while Mahomes is training nearby. On completion of Hill's reception, Mahomes spots his teammate and offers up his fist for a fist-bump. However, Tyreek seems so focused on this routine that he remains oblivious to Mahomes' gesture. As Hill retracts, Mahomes just gives himself a bump with his other hand and goes about his drill. Just another day in the office for the reigning champs!
ADVERTISEMENT
Article continues below this ad
Here's another video of Tyreek Hill competing with teammate Mecole Hardman in a 40-yard dash:
ADVERTISEMENT
Article continues below this ad