WATCH: Nick Kyrgios Gives a Sneak Peek Into Rafael Nadal's Basic Ritual Before a Match
Published 04/11/2021, 6:16 AM EDT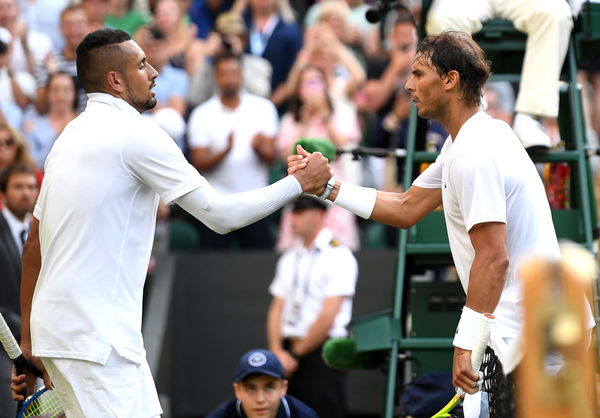 ---
---
Australian tennis player Nick Kyrgios is one of the most entertaining athletes in the game. He is just as talented as he is entertaining and has registered impressive wins over Roger Federer, Rafael Nadal, and Novak Djokovic in their first-ever meetings.
ADVERTISEMENT
Article continues below this ad
Recently, Nick Kyrgios posted a video on his Instagram account, which shows tennis legend Rafael Nadal performing his ritual. In the clip, the Australian athlete is listening to songs on his headphone, and Rafa is seen behind in the background, going through the drill of his forehand motion.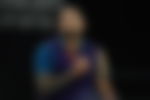 Nick Kyrgios played against Rafael Nadal at Wimbledon 2014 for the first time
ADVERTISEMENT
Article continues below this ad
Over the years, Nick and Nadal have shared a unique rivalry. In fact, the first time the 25-year-old player competed at Wimbledon was against the Spaniard himself. At the 2014 Wimbledon, Kyrgios stunned the crowd on Center Court and beat Nadal in four sets to book a spot in the quarterfinal.
To date, both players have played against each other on eight occasions and the Spaniard leads to tie with five wins against Kyrgios' three wins. Their last match was at the 2020 Australian Open, which went in favor of Rafa.
In the current season, Nick returned to Tour after being out of action for a year. After his short stint at the 2020 Mexico Open in Acapulco, he called an early end to his season due to a wrist injury. He opted to miss the US Open and French Open later in the season due to the coronavirus scare.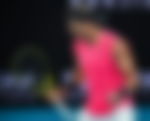 Rafael Nadal had a minor back injury early this season
ADVERTISEMENT
Article continues below this ad
On the other hand, Rafa was seen at the exhibition event 'A Day at the Drive' held in Adelaide. After that, he was to represent Spain at the ATP Cup; however, due to a minor back injury, he chose not to play in order to be fully fit for the Australian Open. His journey at the Australian Open ended in the quarterfinal.
Since then, both players have not featured in any event. Nick intends to resume his season on the grass courts, whereas Rafa will be seen at the Monte Carlo Masters, which will commence today.
View this post on Instagram
ADVERTISEMENT
Article continues below this ad