WATCH: Nickmercs Bashes Scooter Braun Over Nadeshot Comments
Published 06/04/2020, 4:02 PM EDT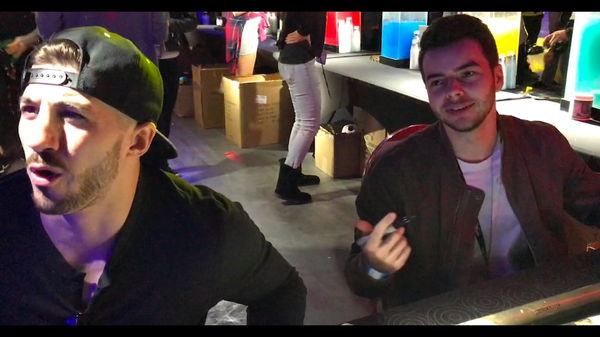 ---
---
There was a time when two prominent names from the gaming content creation industry, Matthew "Nadeshot" Haag and Nick "NICKMERCS" Kolcheff, were inseparable. Everyone knew they were in business together, but they also looked like the best of friends. However, as we have learned over the years, the world of Call of Duty can be full of drama.
ADVERTISEMENT
Article continues below this ad
Nick and Nadeshot
Last year, the two good friends parted ways when Nickmercs announced he was leaving 100 Thieves. At the time, it looked like a courteous split, but soon enough, it became apparent it was anything but. After a period of silence, Nickmercs once again touched upon the topic in a recent broadcast on Twitch.
ADVERTISEMENT
Article continues below this ad
As he often does, Nick was having a candid conversation with his viewers. While he was recounting his days in Los Angeles while working for and with 100 Thieves, the conversation turned to Scooter Braun. For those who may not know, Braun is an investor and co-owner of 100 Thieves along with Nadeshot.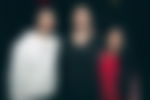 Last year, during an interview at Tech Crunch, Nadeshot was asked about the whole debacle with Nickmercs.
Again, for those who do not know, Nick had been a big part of the formative years of 100 thieves. And according to him, Nadeshot had promised him 5% of the company. Nadeshot failing to keep his word resulted in the fallout between the two friends. Now, this is what Nick has maintained over the past year or so since he left 100T. Nadeshot, on the other hand, has kept mum on the whole episode.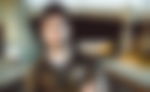 Scooter Braun defends Nadeshot
So when asked about it at Tech Crunch, Nadeshot once again opted to keep a lid on it. He did give a non-commital take on it.
"It's a very delicate and intricate situation that I promise you that I cannot explain on this stage, at this time."
However, Braun intervened saying Nadeshot had broken no promises to anyone.
"Matt never broke his word on anything that he did, you know. I think sometimes people use their platform, in this world, to say whatever they want to say as long as they have an audience to say it to. And those things are not always based on fact, and he (Nade) had a right to come out and tell the truth and he decided to take the high road, which he'll continue to do on this stage and I think more people should take that approach. I'm gonna step up and say you don't need to defend yourself for something you never did anything wrong."
Braun had more to say, if you wish to check it out give it a look in the video below. Jump to the 21st minute for the discussion on Nick.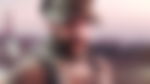 Nick goes off on Braun
As you'd imagine, Nick was less than happy when he saw this interview. He told his viewers about how he called up Braun when he watched it and gave him a piece of is mind. He could not recall the interviewer, so don't mind him calling her a 'dude.'
"When I saw the interview, I got pissed.
"This dude (err it was a lady Nick) put Nadeshot on the spot and asked him a really tough question about my time at 100 Thieves. And Nade didn't answer it like his answer is shit. And Scooter sitting next to him, this f*cking guy, and he jumps in and he said something like "Matt's one of the most stand-up guys, you know. he's not just gonna go up and spew a bunch of bullshit…"
Nick went on to talk about the interview itself in his trademark style until he moved on to recounting his interaction with Braun.
"So when I saw that interview, I told my agent and my manager to get a hold of Scooter. 
"I remember telling Scooter at one point, I literally said "when people go up there and lie like that on your f*cking name, where I'm from, they get slapped in the f*cking mouth. Is it like that over where you're from?"
Nick goes on to say that Braun started laughing but he told him it wasn't a funny thing. He also stated that Scooter was never there when all these discussions happened between him and Nade because Scooter wasn't even associated with 100T at that point.
ADVERTISEMENT
Article continues below this ad
Why is Nade silent?
Clearly, the relationship between these former friends is still murky. And hearing Nick's side of the story is a good indicator of why that is.
ADVERTISEMENT
Article continues below this ad
Nick has always been open about the reason behind the fallout. During the first few months after he left 100T, he was clearly disgruntled with Nade too. However, over time, he has come to be a little easier on Nade. Even during his broadcast, he admitted the 100T CEO had to make difficult decisions. However, he remains miffed with the alleged broken promise.
You have to wonder why Nade hasn't really opened up on the incident. Does it simply have to do with the legal side of things or is he just truly in the wrong as Nick claims? Surely if he does not speak up, more are going to believe Nick, over time, and with good reason…
Trending Stories