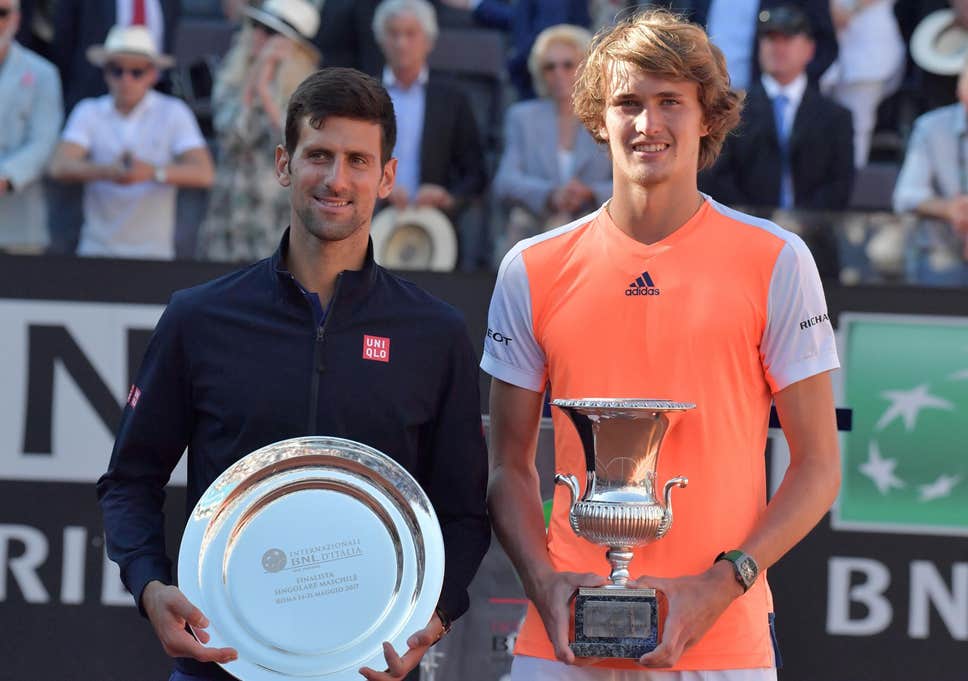 Roger Federer had created his own little quarantine challenge by posting a fun drill via his Twitter account. This saw him playing some tennis with the wall with the challenge being to not let the ball escape. In fact, he tagged some big names to showcase their own home training routine. Well, when the maestro asks, it doesn't take people a lot of time to respond. This was visible this time as well as Novak Djokovic and Alexander Zverev were quick to respond.
How did the two stars respond to the challenge? Let's find out.
How did Novak Djokovic and Alexander Zverev respond to the challenge of Roger Federer? 
Novak tried to replicate the same challenge that was done by Roger via his Instagram account. The Serbian decided to play volley with the wall but there was a funny little twist.
WATCH – Novak Djokovic And Wife Give Heartwarming Stage Performance
La respuesta de @djokernole no tardó en llegar. 🔝 pic.twitter.com/H3niHrnioT

— ESPN Tenis (@ESPNtenis) April 7, 2020
While in the first story he looks well on track to match Federer, the second story shows him just waving his racquet in the air against the wall while someone bounces the ball in the background.
On the other hand, Alexander Zverev was not too keen on replicating what Roger Federer did. In fact, he wants to post something which is his own creation. However, he asked for suggestions from his fans via his story on Instagram.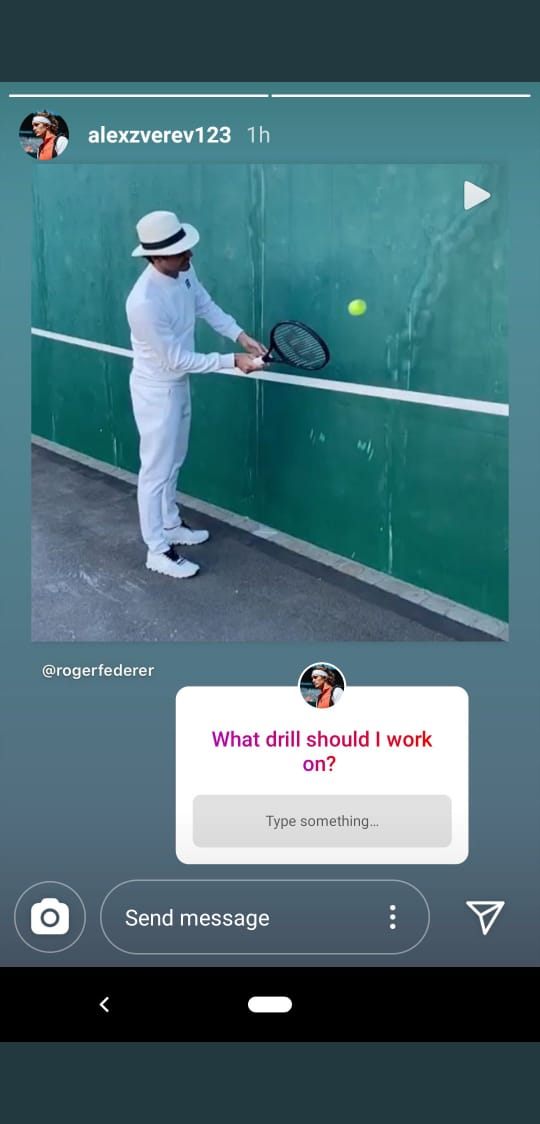 As Roger has tagged many big names like Rafael Nadal, Cristiano Ronaldo and Dwayne Johnson, it will be interesting to observe as the responses start rolling in via their social media accounts. To be honest, all of them are pretty big fitness freaks on their own so their responses will be equally interesting.
It also remains to be seen whether they copy Federer or post something of their own creation. We are pretty sure everyone has their own interesting home training routine. Whose response are you awaiting the most?